Decarbon Daily - India Emissions Focus, Methane Limit, & Rivian IPO
Inside this issue
The next article for the Global Perspectives series comes from Debjyoti Talukdar in New Delhi, India. Debjyoti covers how India is collaborating with corporations and global groups to reduce emissions. So far in the series, we covered the Middle East's Gulf Cooperation Council and green initiatives in the region, Africa decarbonization efforts through cleantech, and new EV policies in Argentina in previous posts.
GHG Solutions Implemented or Proposed in India
According to greenhouse gas (GHG) emission data and the third biennial update report (BUR3) submitted by the Indian government, the United Nations Framework Convention on Climate Change shows India's commitment to addressing the needs and expectations in reducing GHG emissions. Indian industries contribute 22% of the country's total GHG emissions, per recent emission data estimates. With an estimated 12-13% growth in India's manufacturing hub, it is expected that GHG emissions will also increase. Emerging economies like India, with their rapid economic growth, face challenges in addressing climate change. The government of India is extending its collaboration efforts with international and domestic organizations to reduce greenhouse gas emissions. The government of India has agreed to reduce its greenhouse gas emissions by 20%-25 percent. It is expected that India will extend its pledge towards the existing GHG change policy. Cooperative approaches to tackle climate change with bold initiatives such as being part of organizations like EP100 can bring industries together to fulfill their commitment towards improving energy productiveness, lowering GHG emissions, and improving competitiveness by adopting best practices.
Joining Forces to Reduce GHG Emissions
Indian corporate companies joined other initiatives like Leadership Group for Industry Transition, EV100, 2050 Pathways Platform, RE100, Climate Neutral Now, and others to spearhead their commitment towards climate change initiatives. It is expected that the group of companies that make up these major leadership forums will take bold decisions to lead the fight against climate change and align with science in reducing energy use. Partnership with major international corporations will enable Indian companies to think beyond the conventional methods in reducing greenhouse gas emissions. This includes implementing low-carbon technologies and nature-based solutions.
India's 1/3rd of GDP is based on natural greenhouse gas reduction solutions. These sectors are focused on agriculture, fisheries, and forestry. India's nature-based solutions yield benefits in reducing GHG emissions along with socio-economic transformations. As per climate change analysts in the US, it is estimated that U.S 1-million-dollar investment can lead to restoration of natural habitats with 7-40 job creation in diverse segments. For example, the preservation of mangroves in India led to a cost-benefit ratio of 1: 10 and sequestering of 600,000 tCO2e so far and 59,000 tCO2e per year. Also, Coca-Cola developed a water stewardship plan that led to reforestation and revegetation of the upstream lands of the bottling units and improved watershed structures.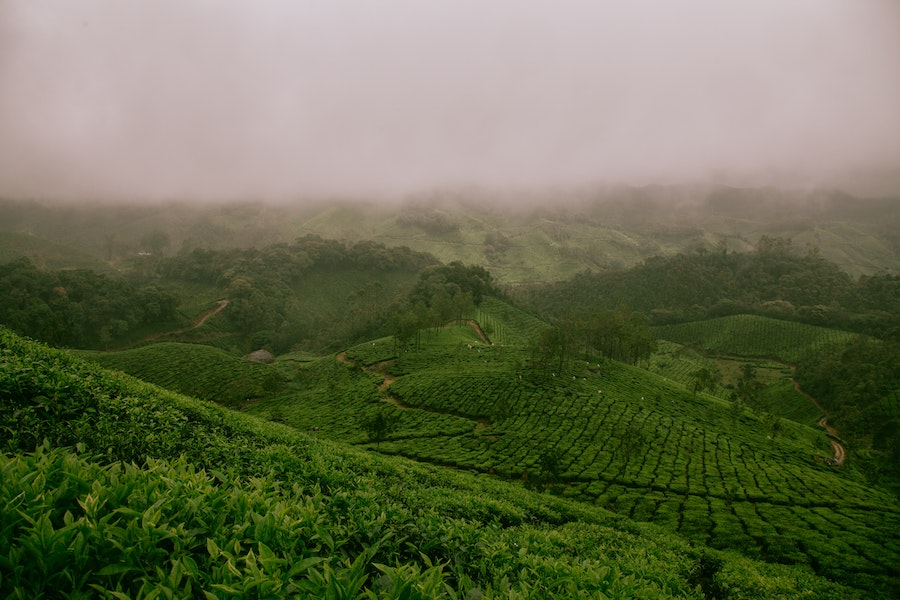 Source: Ravi Pinisetti on Unsplash
Adopting Sustainable Solutions
According to the 2020 Carbon Disclosure Project (CDP) report, Indian corporate companies need to address climate risks in their value chain to sustain themselves for the long run. The financial impact of adopting climate action plans is estimated at USD 95 billion. The company's goals need to be aligned as per the Indian government declaration and commitment signed at the United Nations Framework Convention on Climate Change and the Paris Agreement to keep global temperature increase below 2 degrees Celsius. According to industry standards, the Indian corporate industry needs to value its science-based targets in reducing global greenhouse gas emissions and adopting circular economy models. As per April 2021 reports, 57 Indian companies have adopted science-based targets to tackle GHG emissions.
India has adopted a circular-based economy model wherein 97% of the non-renewable and abiotic demands are met domestically. Circular-based economy models are efficient in reducing resource use, waste, and emissions. India is notable for its extraction of resources per unit area (1,579 tones/acre) compared to the global average (454 tones/acre). For example, in the current scenario the use of scraps in the steel industry can reduce emissions by 50-60%. Similarly, using 38% less nonrenewable materials in building construction can yield 44% less GHG emissions by 2050.
Clean Energy & Carbon Pricing
To attract the corporate industries in adopting renewable technologies to reduce emissions, it is important to implement the right incentives for participating companies as well. International collaboration with major corporations is critical to achieve dedicated emission reduction goals.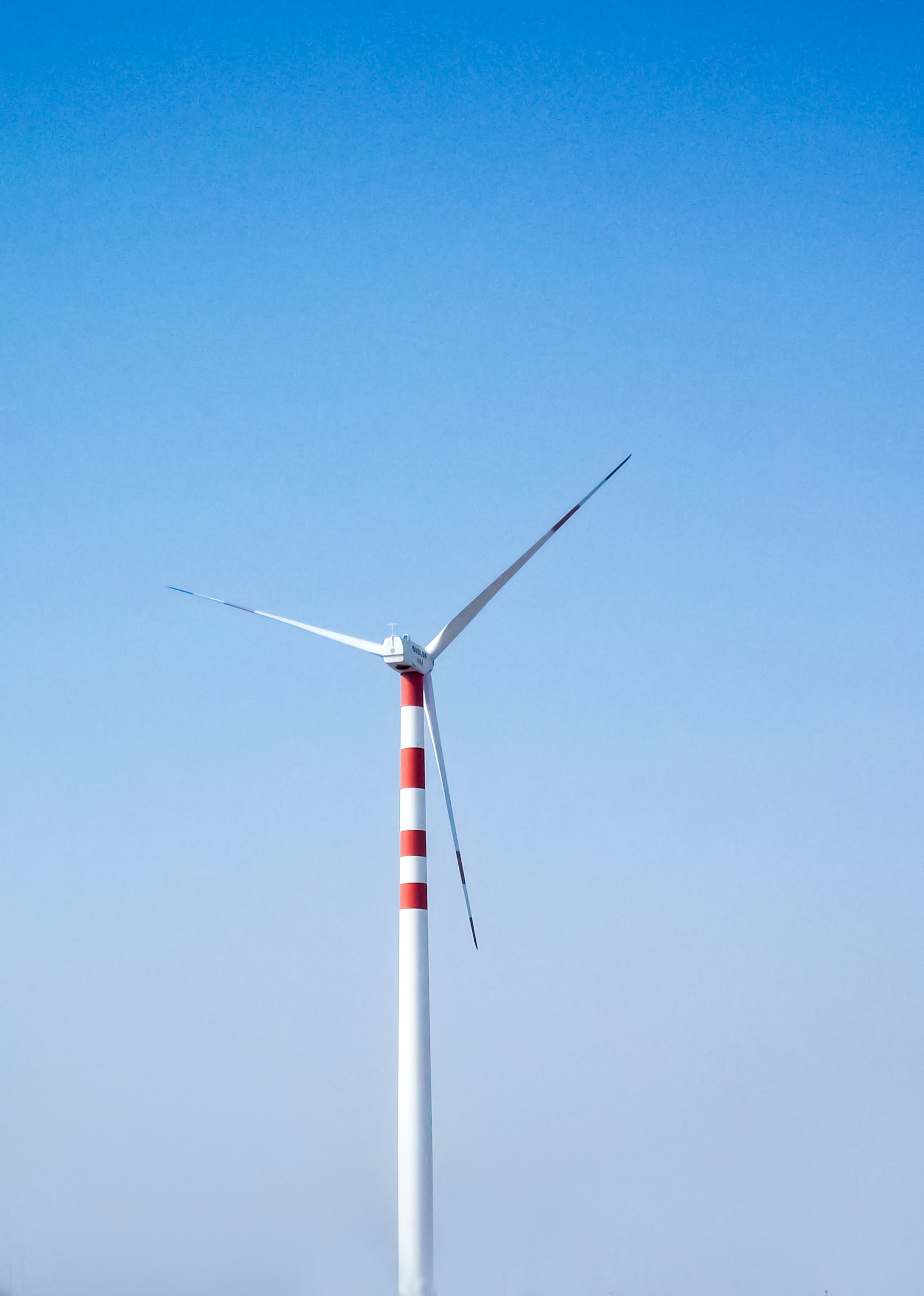 Source: Photo by Himanshu Srivastav on Unsplash
Cleaner and efficient technology sharing can prepare Indian companies to make smart climate decisions. Internal carbon pricing strategies can also help prepare for carbon-constrained regulations. As per current data, 25 major companies have adopted carbon internal pricing. Some of these companies are Tata, Wipro, Tech Mahindra, Yes Bank Limited, Infosys Ltd., Godrej Consumer Products Ltd., Marico, Mindtree Ltd., and others. A continuous dialogue with stakeholders is also critical, as it helps them align their vision with the company's goal of reducing emissions. The stakeholders include customers, suppliers, and surrounding communities. Continuous engagement leads to adopting practices towards cleaner technology and minimizing waste, leading to increased efficiency and sustainability. Mahindra educates its stakeholder through continuous engagement and educates them towards best renewable practices in farming.
Incorporating science-based targets such as reducing dependence on coal and increasing electricity generation can pave the way towards reducing GHG emissions. The Indian government is taking measures to promote renewable energy by implementing and revising the National Electricity Policy 2005 and Electricity Act 2003. As per the policy, the government has doubled the coal tax, clean environment cess and sending the proceeds to the National Clean Energy and Environment Fund. Renewable energy sources are being promoted to reduce carbon footprints at the state level by implementing regulations and state-level action plans. The government is also planning to install 175GW through renewable energy sources of which 100GW is derived from solar photovoltaic (PV), 5GW from small hydropower stations, 60GW from wind, and 10GW from biomass. India has enacted an action plan to ensure rapid growth in manufacturing and reduce dependence on fossil fuels by focusing on emission mitigation policy and expanding its industrial sector to generate clean energy.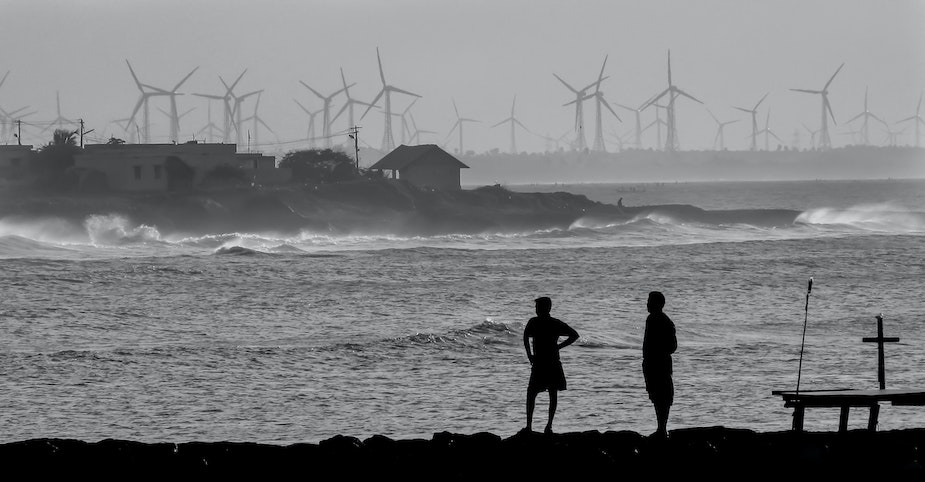 Source: Photo by Sunny Tank on Unsplash
India's Center of Excellence has benchmarked the GHG program has set goals at the regional, state, and national levels towards best practices associated with the reduction of greenhouse gas emissions. Indian businesses and corporate entities have come together to serve a key role towards accomplishing the primary objective of lowering GHG emissions, improving sustainable initiatives, and promoting a standardized approach towards GHG solutions involving stakeholders, government agencies, ministries, experts, and civil society. This collaborative effort will mitigate the risks associated with GHG emissions, identify solutions, and explore further avenues in carbon neutrality.
Inside this Issue
🛑 Biden Administration Moves to Limit Methane, a Potent Greenhouse Gas
🚀 DuPont (DD) Acquires Rogers Corporation (ROG) for $5.2B
💰 Electric Vehicle Maker Rivian Seeks to Raise $8.4 billion in IPO
💨 Eni Acquires 20% Stake in Third Phase of World's Largest Offshore Wind Project
Articles in this issue