A $250 Million Investment for ND Hydrogen and CCS Hub
Inside this issue
Summit Carbon Solutions announced a strategic $250 million investment from Continental Resources to build out a carbon capture and sequestration project in the Williston Basin in North Dakota.
Summit Carbon Solutions will primarily capture CO2 from ethanol plants and other industrial sources in Iowa, Nebraska, Minnesota, North Dakota and South Dakota. The CO2 will be aggregated and transported to North Dakota via pipeline, where it will be safely and permanently sequestered in extensively researched subsurface geologic formations.
Source: Summit Carbon Solutions
Continental Resources operates oil and gas wells in North Dakota (Williston Basin), Wyoming (Powder River), Texas (Permian), and Oklahoma (Anadarko). The company has been focused on GHG and methane emissions with recent reports showing 40% to 60% reduction in emissions intensity. Continental Resources currently is running 7 of the 23 active drilling rigs in North Dakota.
North Dakota CCUS and Hydrogen Hub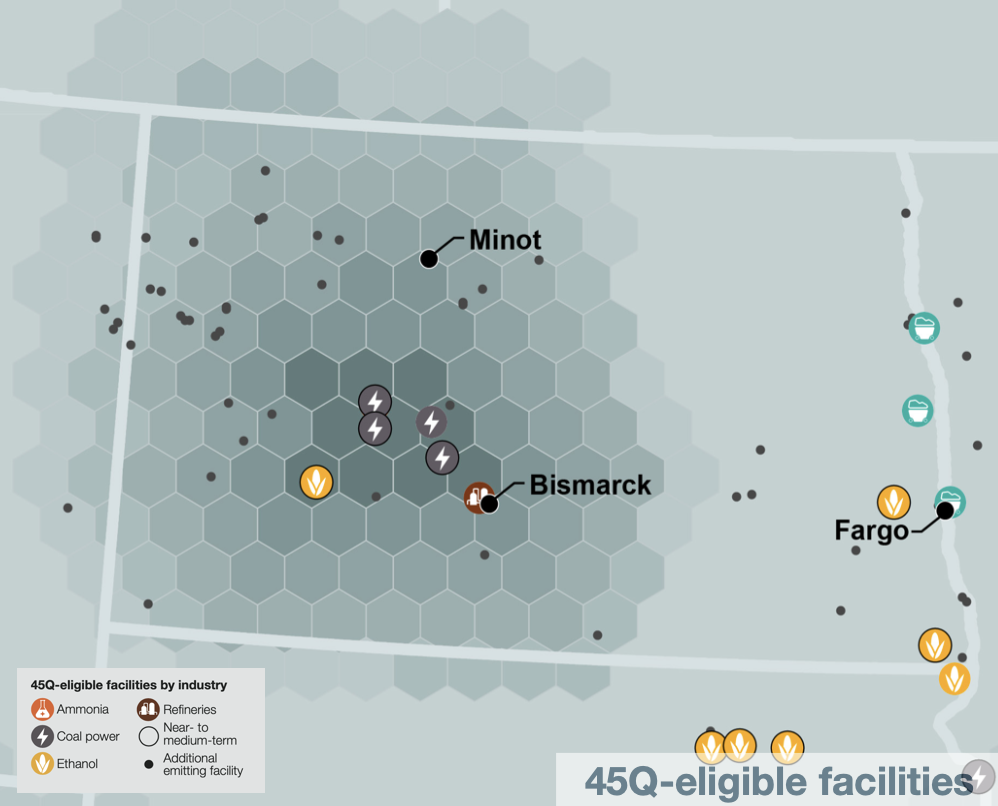 Source: Great Plains Institute
The North Dakota hub offers strategic and practical advantages for the partners:
Existing 45Q-eligible facilities from industrial facilities
Hydrogen production and pipeline network, including 200+ miles of CO2 pipeline
Lower sequestration costs due to known geologic formations for CO2 storage
Favorable state and local policies
According to the Great Plains Institute, 6.5 million tons of CO2 per year is capturable in the near or medium-term.
Articles in this issue