Clean Hydrogen Coming to a Station Near You?
Inside this issue
This week the World Hydrogen North America conference took place in Houston, Texas. The event had a broad range of leaders from public and private institutions sharing their vision for the hydrogen economy along with practical steps to begin realizing the opportunity today.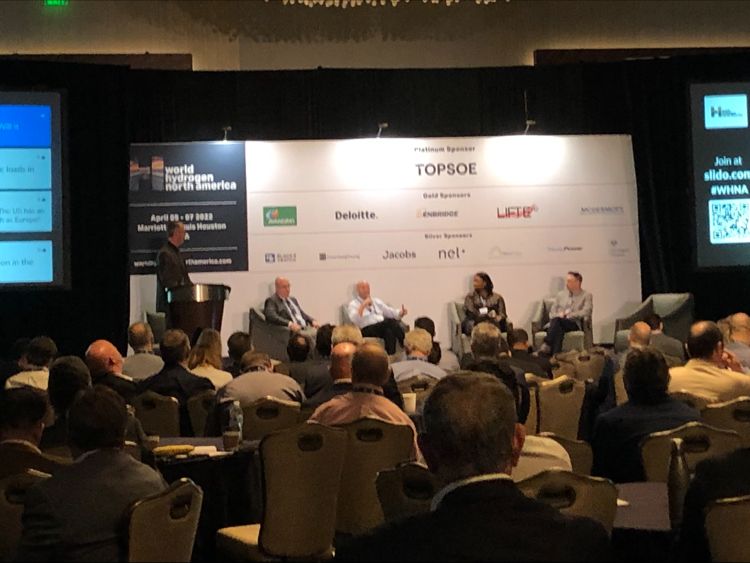 Carbon intensity and hydrogen colors were a popular topic as different regulatory bodies are beginning to adopt policies on the color of hydrogen where as buyers and consumers care more about the carbon intensity.
"No tech is more righteous than the other. Don't call it green hydrogen call it clean hydrogen. We need all energy sources." - Erik Mason, Nikola Motors
Clean hydrogen has numerous industrial and consumer applications yet market demand is still a constraint for project developers. In coming months (and years), more infrastructure projects will be announced to deliver supply; however, the pull of market demand will dictate the scale and size of these initial hydrogen projects.
Inside this Issue
🇨🇦 Canada creates carbon-capture incentives, critical mineral plan to cut emissions
🇬🇧 Carbon capture, usage and storage (CCUS): investor roadmap
💸 Climate Tech Firm Sweep Raises $73 Million in Series B Funding Led by Coatue
🔋 e-Zinc Secures USD $25 Million in Series A Financing to Advance Long-Duration Energy Storage
Articles in this issue