CVX Buys REG for $3 Billion, Boosting Biofuel Capacity
Inside this issue
Chevron's agreement to acquire Renewable Energy Group (REG) for $3.15 billion is another step for the company to lower its carbon intensity and reach renewable fuels production targets.
The transaction is expected to accelerate progress toward Chevron's goal to grow renewable fuels production capacity to 100,000 barrels per day by 2030 and brings additional feedstock supplies and pre-treatment facilities.
Source: Chevron
Fuel consumption in the industrial sectors is a critical area to decarbonize. REG's biodiesel markets are seeing active European incentives along with US state incentives for cleaner fuel standards. California's Low Carbon Fuel Standard (LCFS) is one of the more mature incentives since it became effective in 2011 and other US states use the LCFS as a reference model for policy adoption.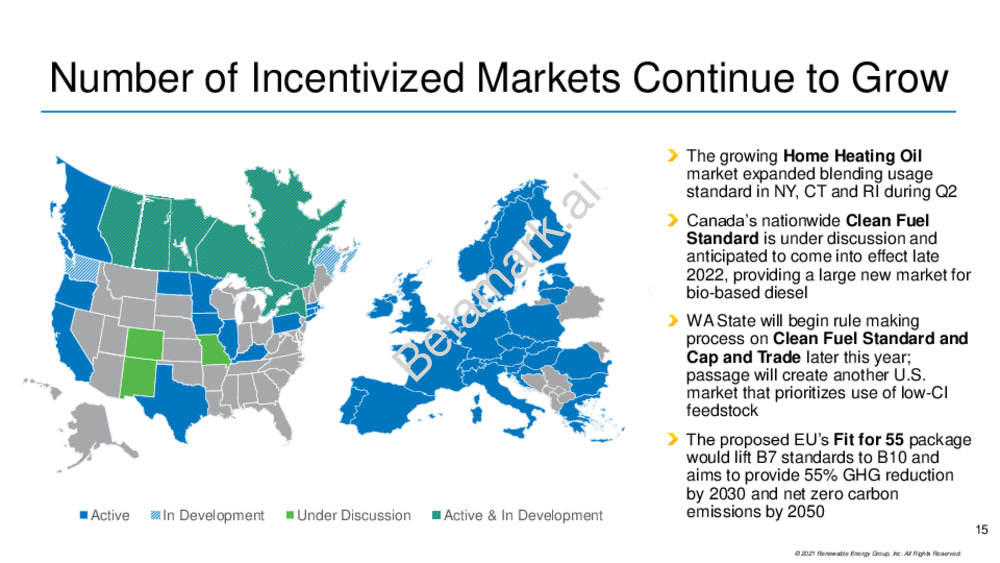 Source: REG
Reducing Carbon Intensity through Biofuels
Energy companies are aggressively pursuing opportunities to lower their operations carbon footprint and deliver low carbon solutions for industry. With the acquisition of REG, Chevron now has a low carbon intensity fuel that has high energy density.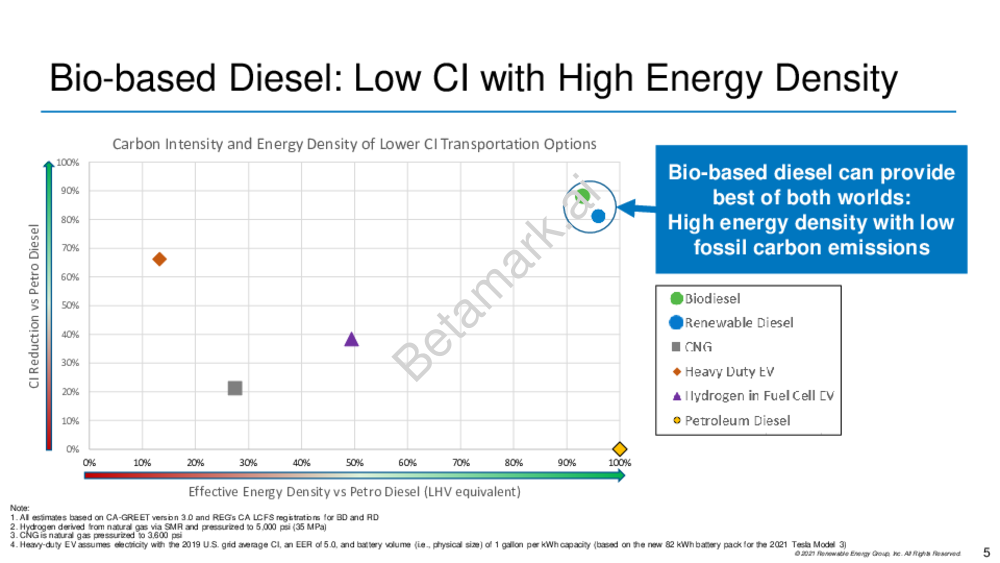 Source: REG
Biofuels allow companies to solve carbon intensity in the transportation sector and in certain jurisdictions, receive credits for reducing emissions. Credits for LCFS in January 2022 ranged from about $140 to $209 per credit.
You can find previous coverage of biofuels and biodiesel:
Inside this Issue
💰 Chevron Announces Agreement to Acquire Renewable Energy Group
🤝 Hydrogen Consortium Aims to Decarbonize Heavy Transport, Increase Renewable Energy
♻️ ERM acquires Point Advisory to strengthen APAC sustainability services
☁️ Talos Looks to Build Louisiana CCS Project, Nabs CO2 Transport Pact with EnLink
🪨 Expert sees region's huge advantage in hydrogen, carbon capture
👍 Tenaris expert highlights performance of premium connections for Carbon Capture and Storage wells
Articles in this issue