Decarbon Daily - California Collision, Battery Demand, & $1B SAF
Inside this issue
The Collision: California Oil Spill & Global Supply Chain
Hundreds of cargo ships are parked off the coast of the Long Beach port waiting to be unloaded. The coast guard is investigating if one of these ships dropped anchor in the wrong place causing damage to the pipeline.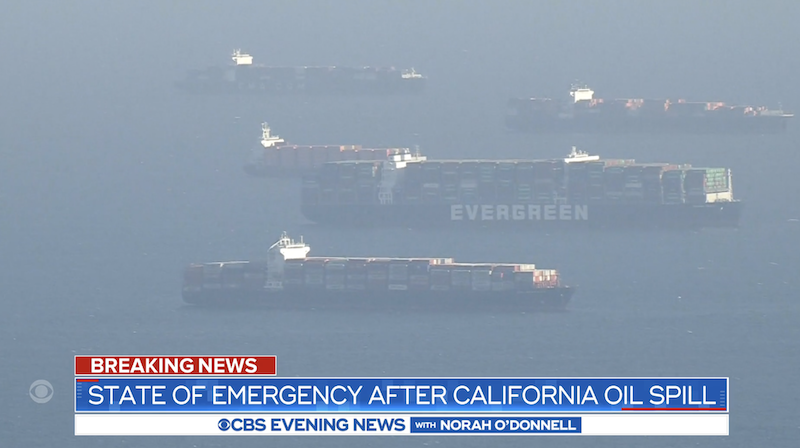 Source: CBS News
Nearly 100 feet of the pipeline is displaced according to the President and CEO of Amplify Energy Corp, Martyn Willsher. The company's stock tumbled -45% from $5.74 at close on Friday to $3.22 on open Wednesday.
Although the company is proactively engaging the regulators, coast guard, and community, the economic damage of shut-in production along with the remediation costs may be difficult to overcome.
The oil spill has drifted along the California coast line. It is described as "ribbons of oil" or patches that are 100 of yards or miles apart.
Inside this Issue
🛫 Delta Purchases More than $1 billion Worth of Sustainable Aviation Fuel
🔋 Ford Motor and South Korea-Based SK Innovation Plan Kentucky and Tennessee Electric Battery Vehicle Plants
⛏ Lithium Jumps Again as Miners Can't Keep Up With Battery Boom
🚙 Factbox: Electric Vehicle Batteries: Major Players and Their Expansion Plans
Articles in this issue