Decarbon Daily - Charging Map, Energy Security, & Climate Risk
Inside this issue
Yesterday we switched email providers due to make sure emails get to your inbox. If this is your first week as a subscriber (or the first email you've seen), please hit reply and let me know. Thank you!
EV Charging across the USA
There are nearly 49,000 electric vehicle charging stations across the United States. The map below shows the variety of charging station network by color. ChargePoint accounts for 53% of the charging stations and 18% of the charging stations are not a network.
The types of charging facilities vary greatly with hotels and car dealerships making up about 10% of the total. Many of the facility types are unknown at this point (this is something we are actively working on to improve).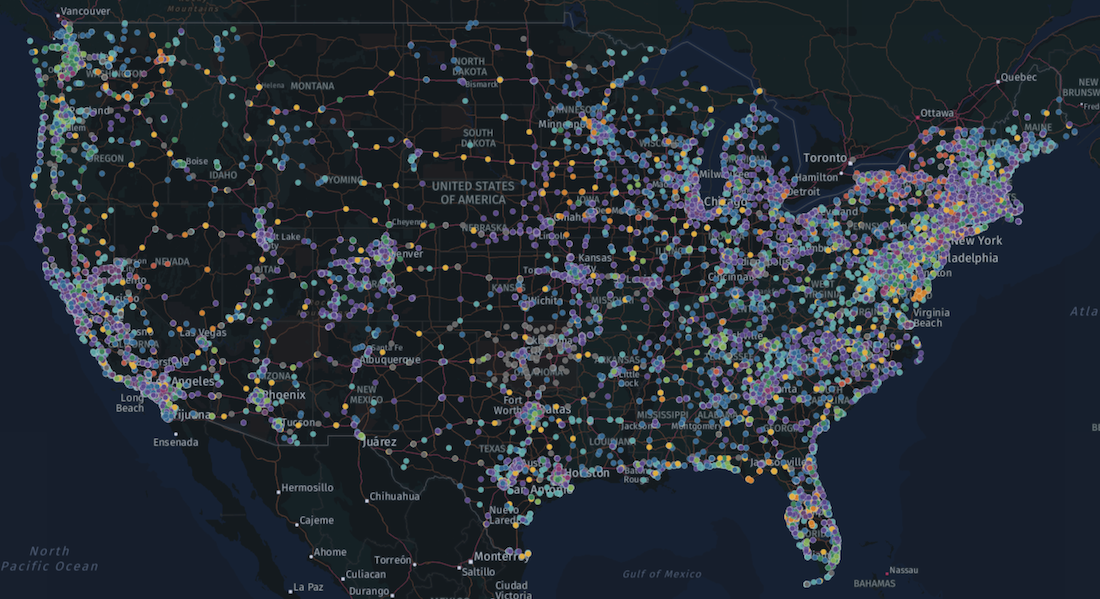 ChargePoint Network is Expanding
ChargePoint is expanding aggressively through new deployments, acquisitions, and partnerships. The ChargePoint network is over 100,000 worldwide and does not yet include the 40,000 ports to be integrated from the has·to·be acquisition.
Last quarter, Pasquale Romano ChargePoint's CEO stated:
This quarter with our strategic partner, Mercedes Benz, we announced a new benchmark for EV charging in North America, with ChargePoint powering a Mercedes me Charge vehicle ecosystem to be launched with the all new EQS luxury sedan and included with all EQ future mobility products from Mercedes Benz. With our software, drivers can seamlessly find, navigate, connect and securely pay for charging in the vehicle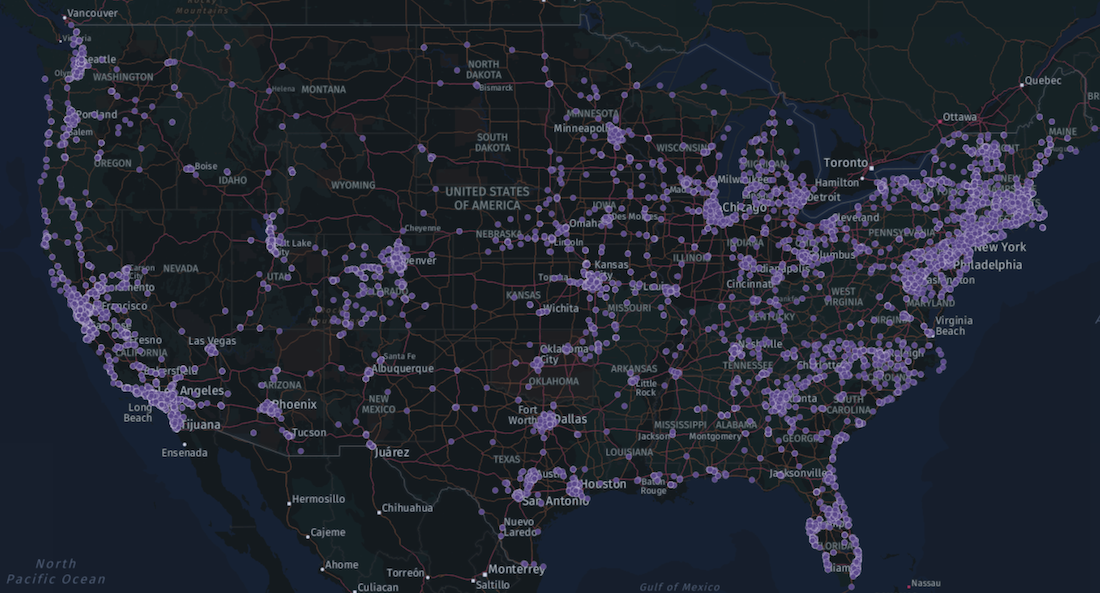 Renewables-based EV Charging
As of today, there are only about 200 (0.5%)charging stations powered by renewables. Solar EV stations are the most prevalent across the US and wind charging stations exist in Texas, Oregon, and a few states in the central states. Hydro-powered EV stations are only in the Pacific Northwest.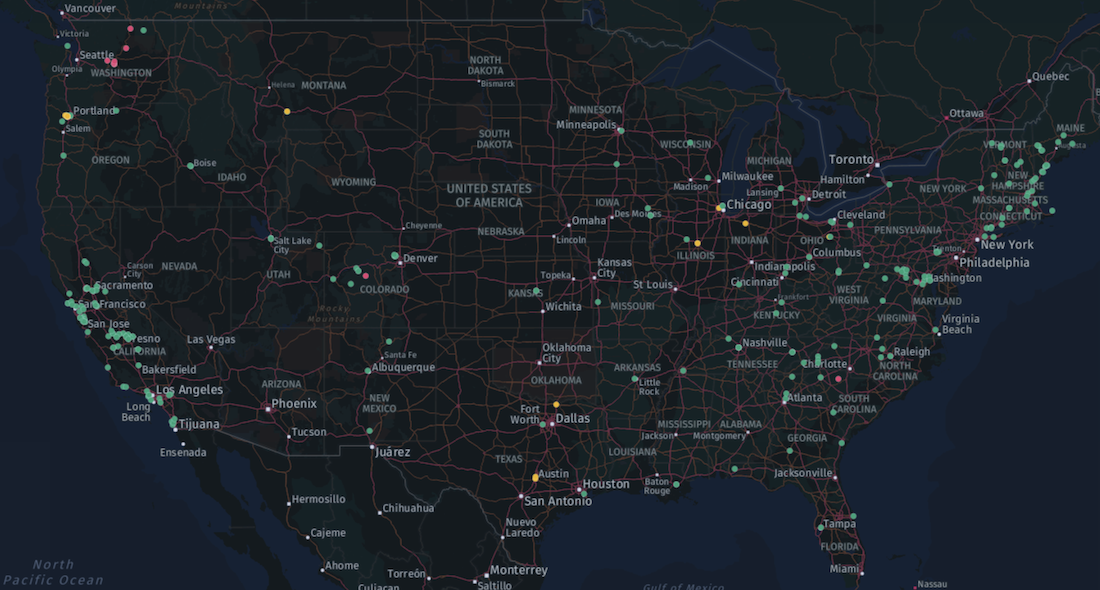 Note: All data was sourced from US Department of Energy
Inside this Issue
🚢 Enduring Waves of Climate Change: Maritime Decarbonization, a Tempest Before the Calm
🔓 Is Decarbonization Threatening Europe's Energy Security?
🤝 Climate Solutions Launches Climate and ESG-focused Private Marketplace for Institutional Investors
🏛 U.S. Wants Federal Contracts to Reflect Climate Risk
Articles in this issue