Decarbon Daily - Cleantech Capital from O&G
Inside this issue
Cleantech Capital Flow from Oil & Gas
Low-carbon energy investment comes from a myriad of sources. The US federal government is funding projects and new technology through the Department of Energy (DOE). The DOE has funded carbon capture projects since 1997 and numerous other renewable and cleantech initiatives. Research grants along with state and local resources are pivitol in early-stage cleantech opportunities. Venture capital, private equity, and project-financing all play a critical role as well.
But what about investments from the traditional oil and gas companies?
According to BloombergNEF, 34 oil and gas companies invested over $12 billion into clean energy. The types of investments include hydrogen, CCUS, EV charging infrastructure, solar, wind, and other renewable cleantech. In 2020, nearly two-thirds of the investment was into solar and wind projects.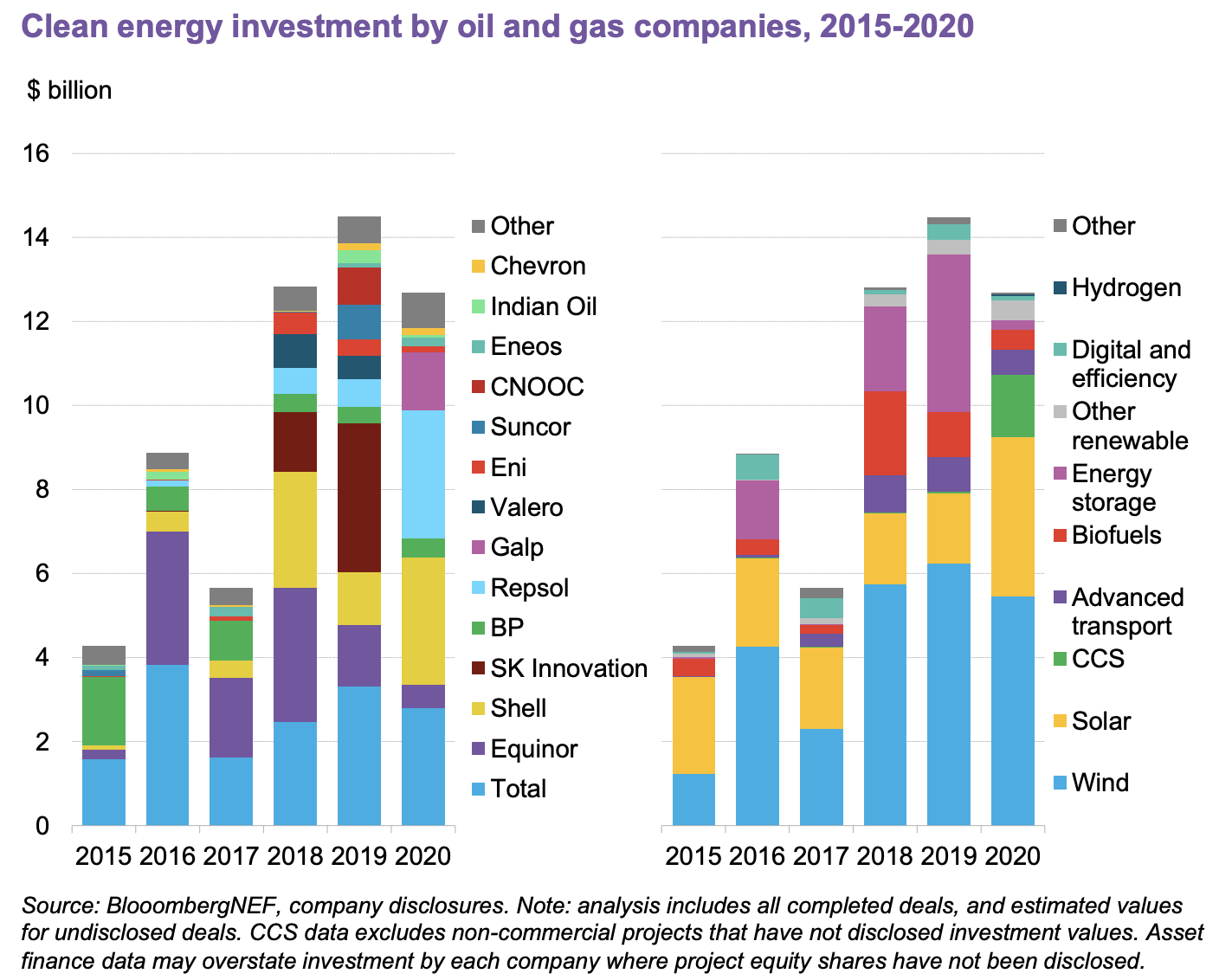 Inside this Issue
💰 DOE Provides $20MM Funding for Regional CCUS Projects
🚀 Banking Sucks, so We Made it Great. Now Let's Fix Carbon
🐾 Carbon Footprint Tracker Cogo Raises $20M Ahead of COP26 UN Climate Summit
🏭 Via Separations Raises Oversubscribed $38 Million Series B Led by NGP ETP to Transform Industrial Energy Use
🌏 Climate Analytics Provider Jupiter Raises $54 Million in Series C Funding
🛰 British Satellite Scale-up Raises £15m in Oversubscribed Series A Funding
Articles in this issue