Decarbon Daily - Green Hydrogen, Polestar, & Oil at $90?
Inside this issue
Plug Power at NYC Climate Week
Plug Power is building one of North America's largest green hydrogen production facilities in Western New York. The plant will produce 45,000 tons of hydrogen a day, the equivalent of 90,000 gallons of gasoline, using "green" hydropower from Niagara Falls. "There's more going on in hydrogen than people know," said Andy Marsh, Plug Power's CEO.
The company has one plant operational, three projects commenced, and five hydrogen plants in the pipeline.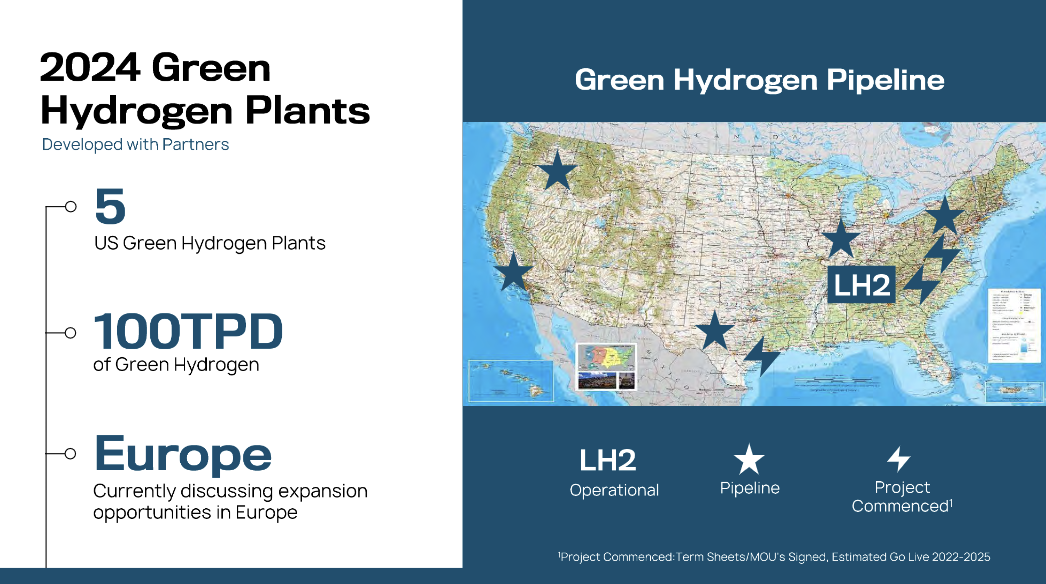 Source: Plug Power
As part of the President's infrastructure bill, nearly $8 billion will be awarded by the DOE to create hydrogen hubs across the United States.
"It will take a significant commitment and collaboration among a range of stakeholders, government, industry and the public to make the hydrogen economy a reality," said Cordi O'Hara, president of National Grid Ventures.
New York's vision of green hydrogen is similar to UK and Europe.
Hydrogen is also on the rise in the UK and Europe. Claire Thornhill, associate director at Frontier Economics, said the EU's Hydrogen Strategy, published in July 2020, aims to produce six gigawatts of green hydrogen by 2024 and 40 gigawatts by 2030. The UK is aiming for five gigawatts of low-carbon hydrogen by 2030.
Inside this Issue
♻️ Prometheus Fuels is First Electrofuels Unicorn, Closes Series B
🛢 Oil Prices Continue Surge; Goldman Sachs Lifts Target to $90 a Barrel
📈 N.Y. hydrogen, CCS Proposals Could Set National Precedent
🪨 U.S. DOE Announces $12m Boost to Geothermal Energy Research
🚙 EV Maker Polestar Strikes $20-bln Deal with Gores Guggenheim SPAC
🌍 Live Oak Crestview Climate Acquisition Corp. Announces Pricing of $200,000,000 Initial Public Offering
Articles in this issue