Decarbon Daily - Hydrogen & Infrastructure Deals
Inside this issue
The Hydrogen Opportunity
There is tremendous promise with hydrogen in our future energy landscape. The possibilities impact aviation, space, consumer vehicles, commercial logistics, shipping, and many more sectors.
With the help of policy, investors and entrepreneurs are targeting new and creative uses for hydrogen in the economy. However, hydrogen production today relies on natural gas and the shortage of natural gas may slow some of the efforts in Europe and other markets. A couple weeks ago, I shared the "colors of hydrogen" to describe the primary energy sources needed for hydrogen production.
Shell's Hydrogen Study provides a succinct visual for the hydrogen production process.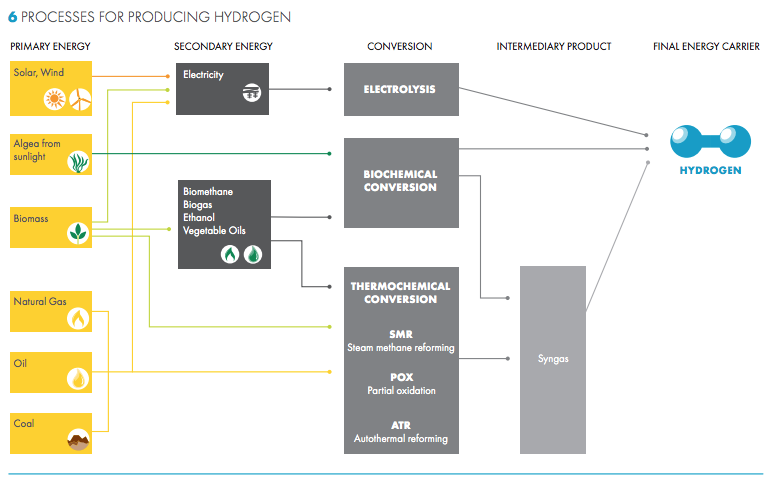 Source: Shell Hydrogen Study
A Global Opportunity for Infrastructure Investment?
Commercial transportation is one industry that shows immense promise for hydrogen in the energy value chain. Toyota, GM, Volvo, Hyundai, and Cummins are all tackling the challenges for consumer and commercial transportation. Hyzon is attacking the long-range commercial transportation segment to decarbonize heavy-duty trucks.
However, numerous challenges remain including fuel cell costs and the lack of existing infrastructure. Based on Shell's study, there are 281 hydrogen stations across the globe. Japan leads the world with 91 hydrogen stations. In North America, 65 hydrogen stations are active.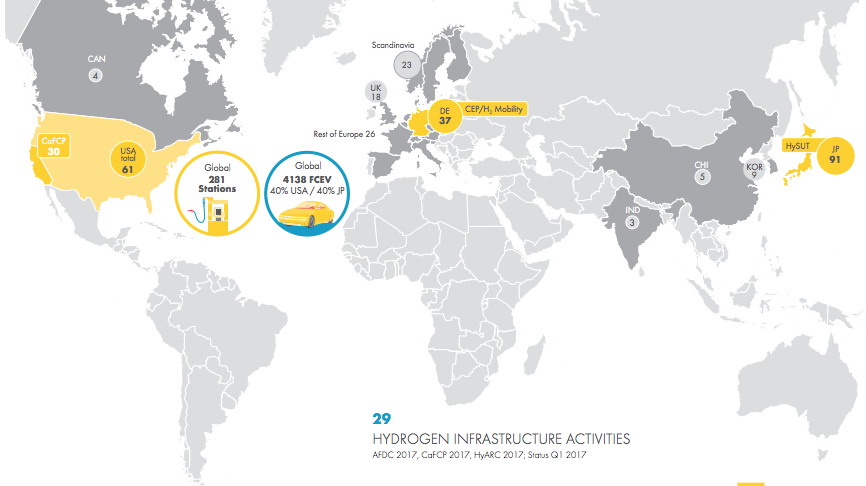 Source: Shell Hydrogen Study
There are 115,000 gas stations in the U.S. and over 80,000 petrol stations in the EU. Decades of infrastructure investment, consumer demand, and economic development supported the number of gas and petrol stations. The same will be required for hydrogen stations.
Success for hydrogen depends on reducing the production costs but also increasing the velocity and size of the investments for infrastructure.
Inside this Issue
❇️ Ara Partners Acquires Fluitron to Build Global Platform of Hydrogen Infrastructure Solutions
⛽️ In a World Fighting Climate Change, Fossil Fuels Take Revenge
💵 Chart receives $5m funding by DOE for carbon capture tech
💰 EV Maker WM Motor to Raise $500 Million in Series D
🔌 ChargePoint Closes Acquisition of has.to.be
👷‍♂️ R.W. Mercer Acquires Electrical Company
Articles in this issue