Decarbon Daily - Issue for August 17, 2021
Inside this issue
Supply chain disruptions have become a part of our daily lives. We now feel price spikes, product outages, and bottlenecks at our local stores and online. There is no doubt that we are dependent on globally-interconnected supply chains.
The MIT Supply Chain Sustainability Survey was released this week summarizing 2,000+ responses across industries. Check out the exec summary of the study to see the key points.
Sustainability in the supply chain seems to come up in every conversation. As I've talked to equipment manufacturers, oil producers, and logistics firms, each one is taking action to invest and understand supply chain break points. MIT's study shows almost 60% of the companies are investing resources to increase sustainability in the supply chain. However, I'd guess that the 2021 sustainability supply chain investments will be closer to 80% of the companies.
A couple public company supply chain examples to consider:
- Caterpillar ($CAT) deploying industrial batteries for mines and drilling rigs
- Cummins ($CMI) signed joint venture and invested $47 million with Sinopec for green hydrogen supply chain
- EQT ($EQT) plans to be net-zero for scope 1 and 2 emissions by 2025 primarily through reduced flaring, taking trucks off the road, and an integrated supply chain
- PepsiCo ($PEP) is developing an electric truck will be showcased at the upcoming North American Council for freight efficiencies electric truck demonstration.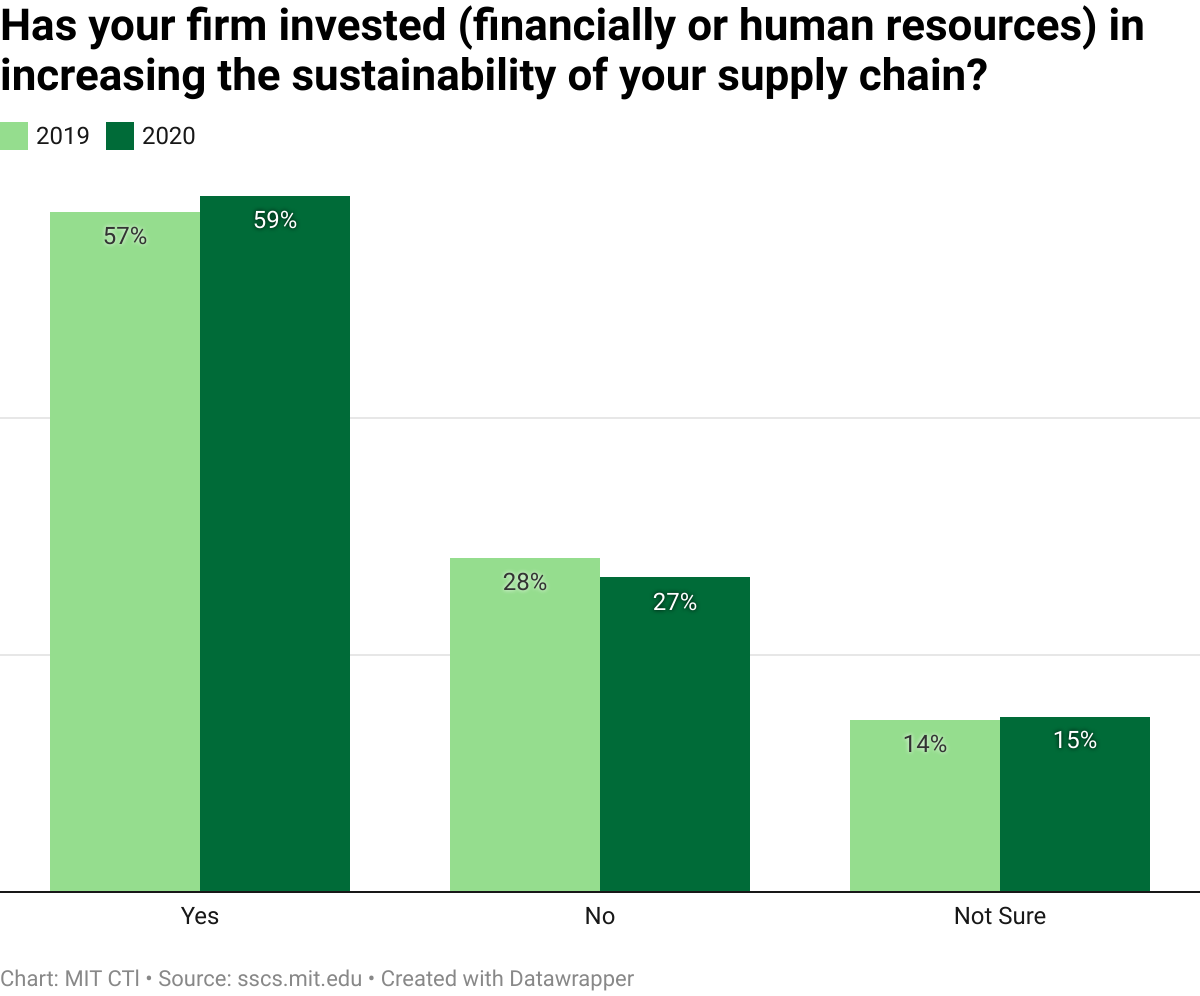 Inside this Issue
📑 2021 State of Supply Chain Sustainability Survey - MIT Sustainable Supply Chains
💸 Sustainability and Clean Tech Meet the 'Perfect Storm' as Sector Surges
💰 Pfizer Prices $1B Sustainability Bond
♻️ Industry Leaders Co-Creating Groundbreaking Framework to Evolve Packaging Recyclability
🚙 Diverse Strategies Needed To Decarbonise India's Transport Sector
☁️ Carbon Capture Technology Won't Solve our Emissions Problems
Articles in this issue