Decarbon Daily - Issue for June 24, 2021
Inside this issue
From consumer energy demand to infrastructure requirements.
The world requires more energy. Energy density and energy poverty are themes that continue to emerge as developed nations discuss carbon policies. Country by country energy sources present different opportunities and challenges. Cost of energy sources is not ubiquitous and will not be consistent across geographies.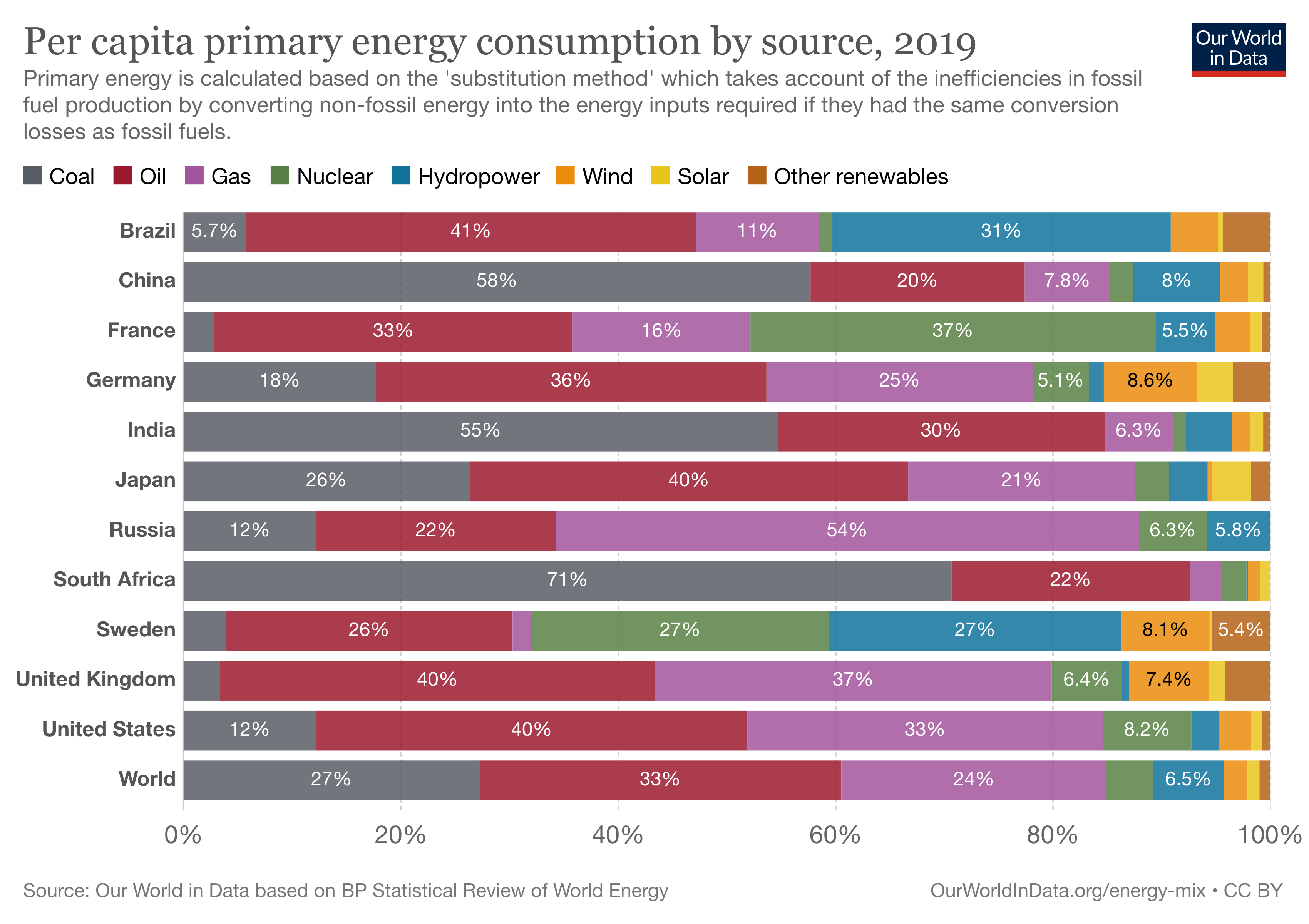 Read Our World in Data for more details.
Inside this Issue
🔌 Getting Rates Right for Public Charging Station Build Out
🏭 Schlumberger Partners on Lithium Production
💧 US Hydropower Market Report
🌏 McKinsey's Global Energy Outlook 2021
Articles in this issue