Decarbon Daily - Money Monday, IPOs, Funding
Inside this issue
Money Monday brings new IPOs, mergers & acquisitions, and funding anouncements from the previous week.
IPOs were actually at the lowest point of the year with only 37 in the month of August. Sure, it's summer but deals are still happening. There were 95 IPOs in July and 83 IPOs in June! When you look back at 2021, the SPAC impact is even more obvious. Q1'21 was prolific for IPOs making the rest of 2021 seem inconsequential. However, regulatory pressures and class-action law suits may have stalled out the SPAC market for Q3'21.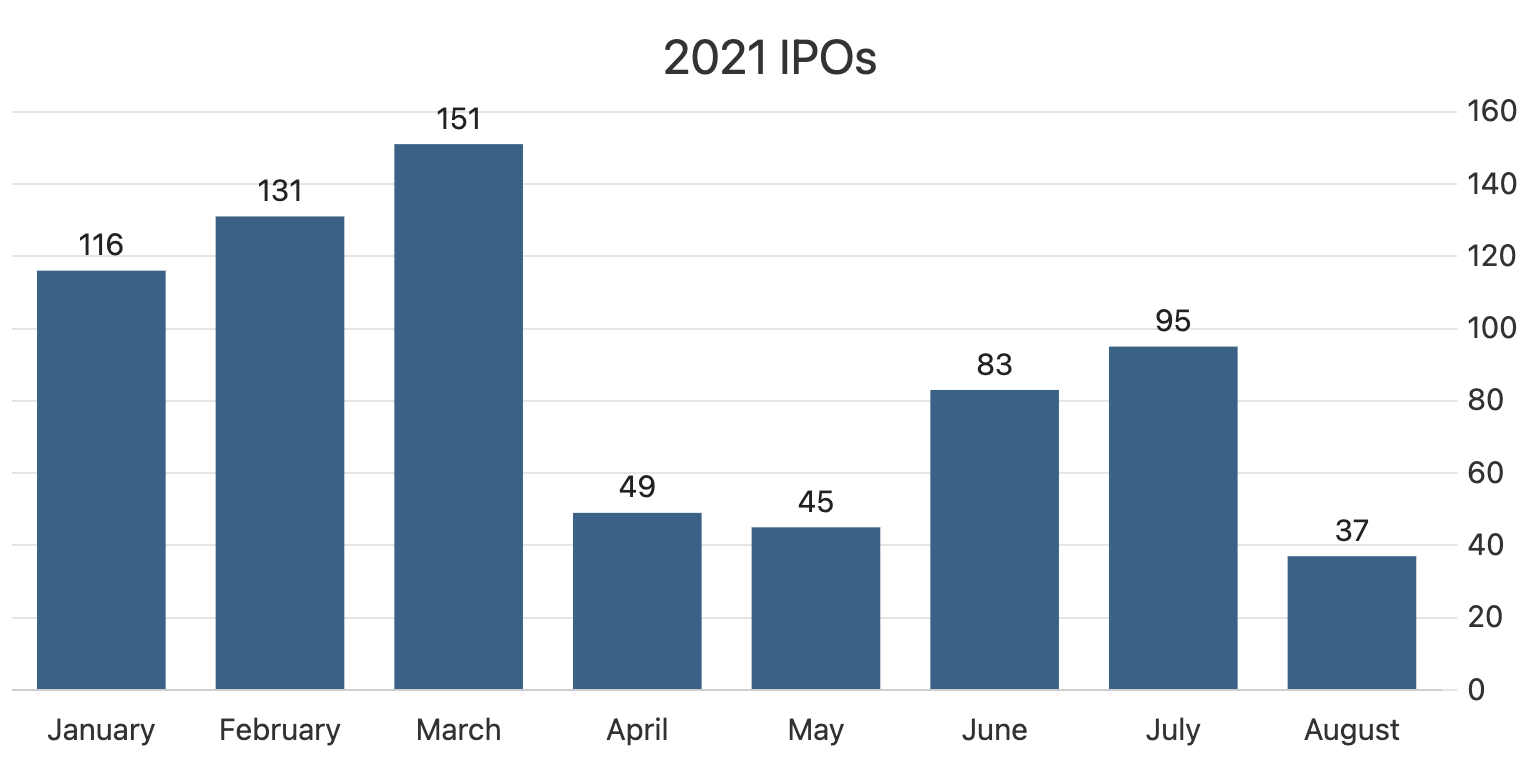 Source: Stock Market Analysis
Over the last 20 years, we haven't seen a year like 2021 for IPOs. 2020 was a record year with 480, the highest since 397 in 2000. With four months remaining in 2021, it's possible to see almost double the IPOs of 2020, making 2021 an outlier year.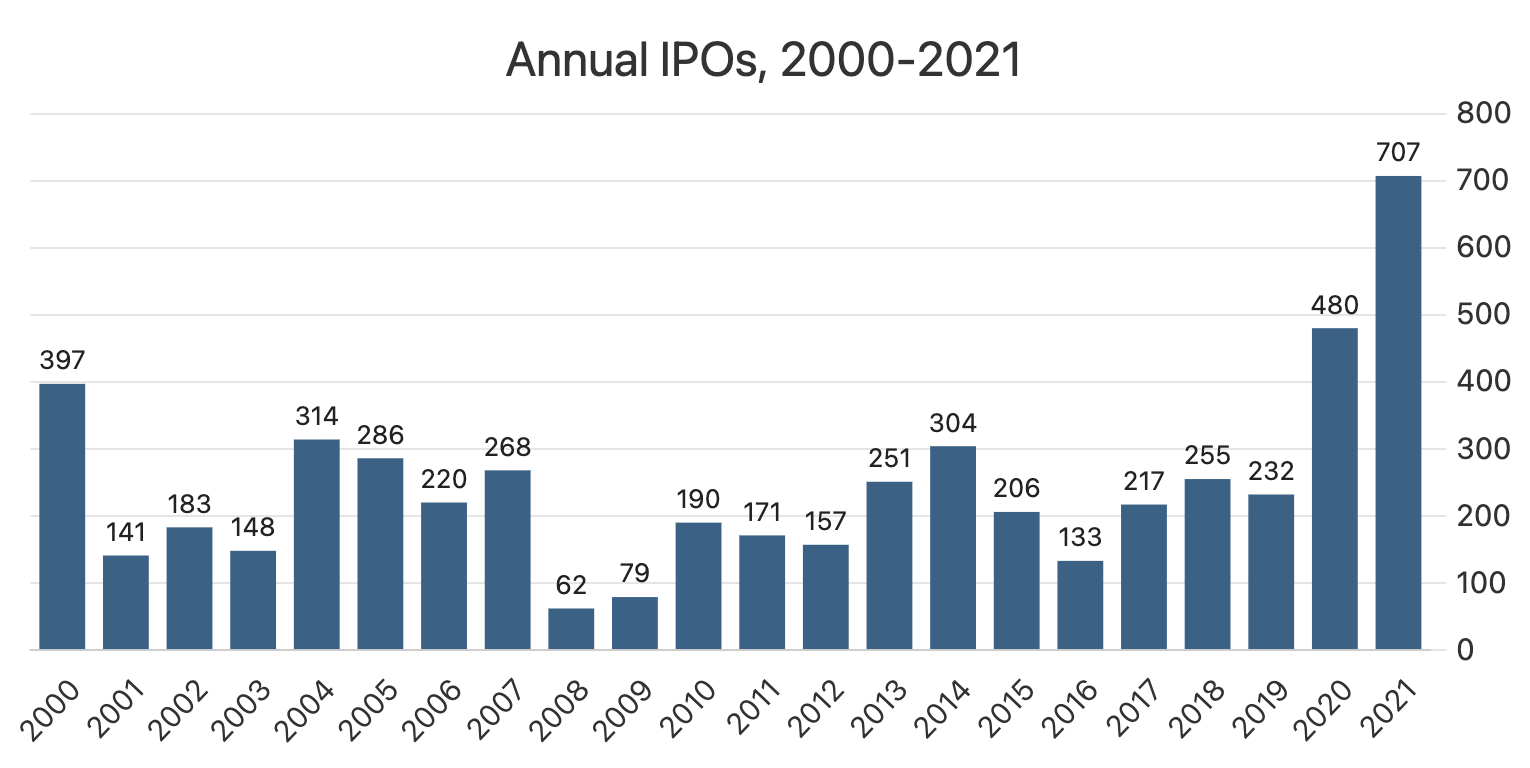 Source: Stock Market Analysis
Inside this Issue
💸 Rivian Confidentially Files For IPO, Seeks $80 Billion Valuation
💰 Solaris Oilfield Prices IPO at $12, Below the Range
🤑 LevelTen Energy lands $35M
🌎 NV5 Acquires Sage Renewable Energy Consulting
🌞 Terabase Energy Acquires PlantPredict Solar Energy Modeling Tool
💨 NextEra Energy Partners Completes Acquisitions of Four Wind Assets
Articles in this issue