Decarbon Daily - SPACs, Opal Fuels, & LNG with CCUS,
Inside this issue
Thank you to all the new sign-ups this week! If this is your first email, then take a look at Decarbonfuse.com to see all the historical issues (now over 125 issues!) covering carbon capture, hydrogen, EV infrastructure, and decarbonization trends. Enjoy! ~Todd
Monitoring SPACs
The number of SPACs continue to climb even as we reach the end of the year. The total filed for the year reached 854 as of Monday including 17 new S-1 filings last week. Expect more to come.
The value of the SPAC IPOs is now over $200 billion for 2021, more than doubled the 2020 value of $83 billion.
Opal Fuels and Voltus are the latest energy companies to go public this week through SPACs.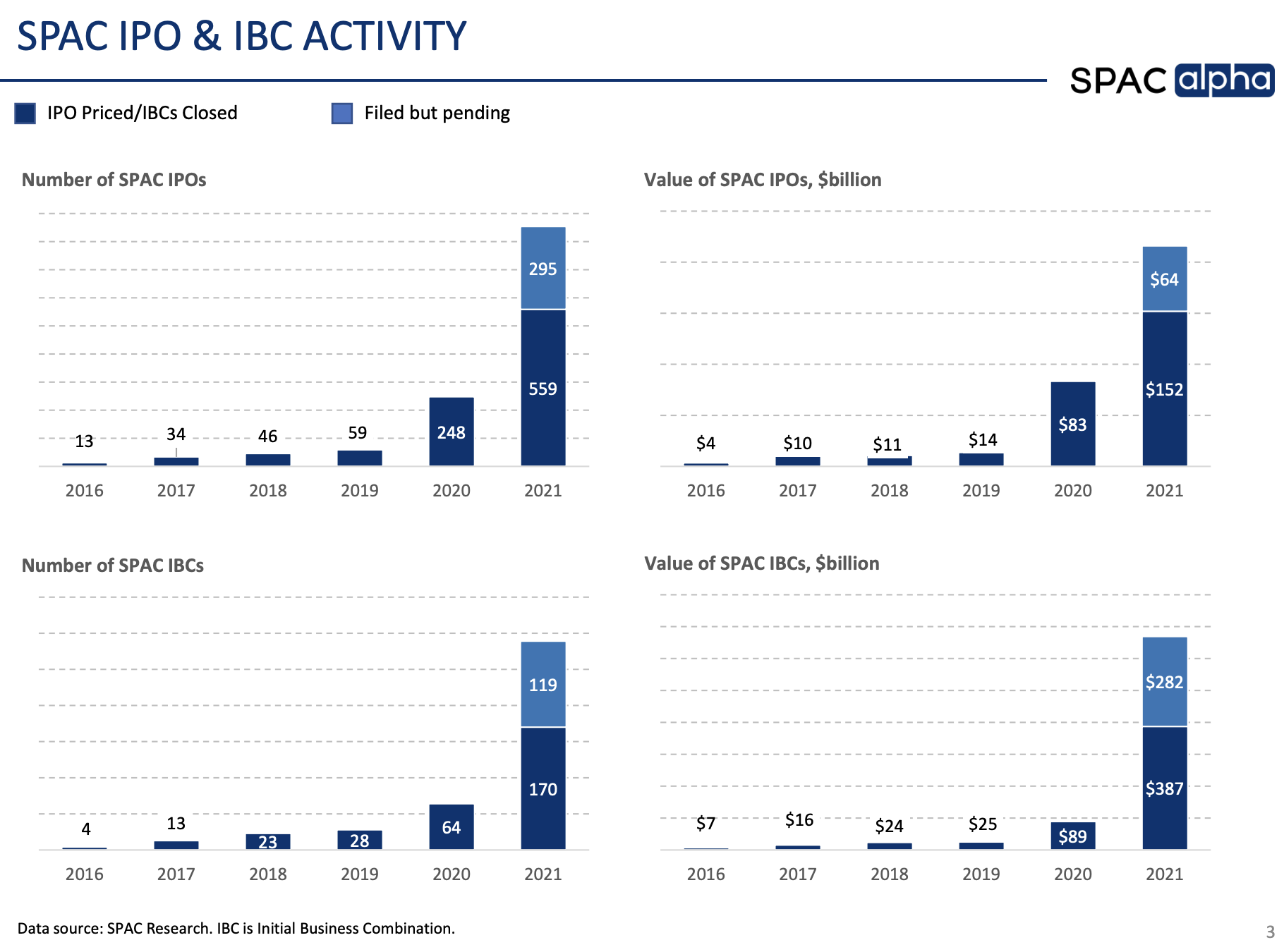 Several other notable Energy SPAC IPOs:
Hyzon Motors: hydrogen commercial vehicles
Lucid Motors: luxury EVs
EVgo: EV charging infrastructure
ChargePoint: EV charging infrastructure
Energy Vault: energy storage technology
Archaea Energy: renewable natural gas assets
You can browse the full report from SPACalpha or at their website SPACalpha.com.
Inside this Issue
♻️ Opal Fuels Will Go Public Via SPAC, As Alternative Energy Gains Fans
🚢 Convoy's carbon-offset program offers 'credible means to invest in climate finance'
📈 Europe's Carbon Price Has Almost Tripled in 2021
🪨 New Louisiana LNG project to employ carbon capture technology
Articles in this issue