Decarbon Daily - Three New Additions
Inside this issue
Three Additions at Decarbonfuse.com
Over the past couple weeks, I've been doing a lot of research and product development with Decarbonfuse.
There are several requests coming in about the type of content that people would like to see, so please continue to reply and let me know how I can help you. I'll continue to bring daily links and in-depth data on decarbonization.
One request has been around earnings call transcripts for Energy companies. You can find the earnings call transcripts here. This is temporary as we build out more company data and functionality in the coming weeks. If you have a specific request, don't hesitate to reach out to me.
Here's the latest:
(1.) Search Issues and Articles. Now you can search across the site to find keywords in articles. For example, you may want to see "CCUS" or "hydrogen" articles from the last several months. This was our most requested feature and I'm very happy to see people putting it to use already.
(2.) Copy and Share Issues. A minor addition was made to the front page and issue pages to be able to share articles socially or with your colleagues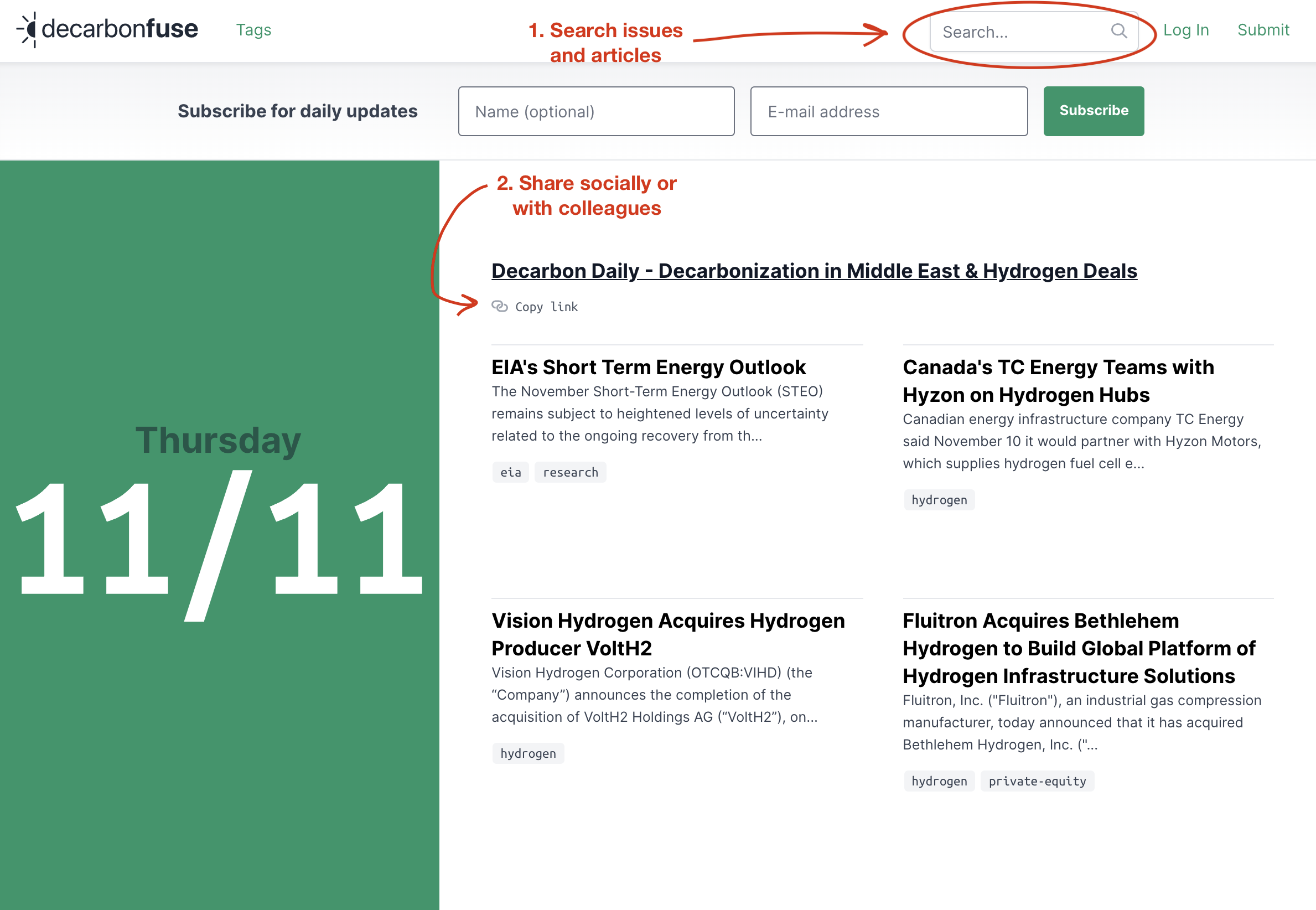 (3.) Posts for Earnings & Research. All the Energy related earnings call transcripts will be located on the site. This will include Energy, Mining & Metals, and other sectors that focusing on decarbonization.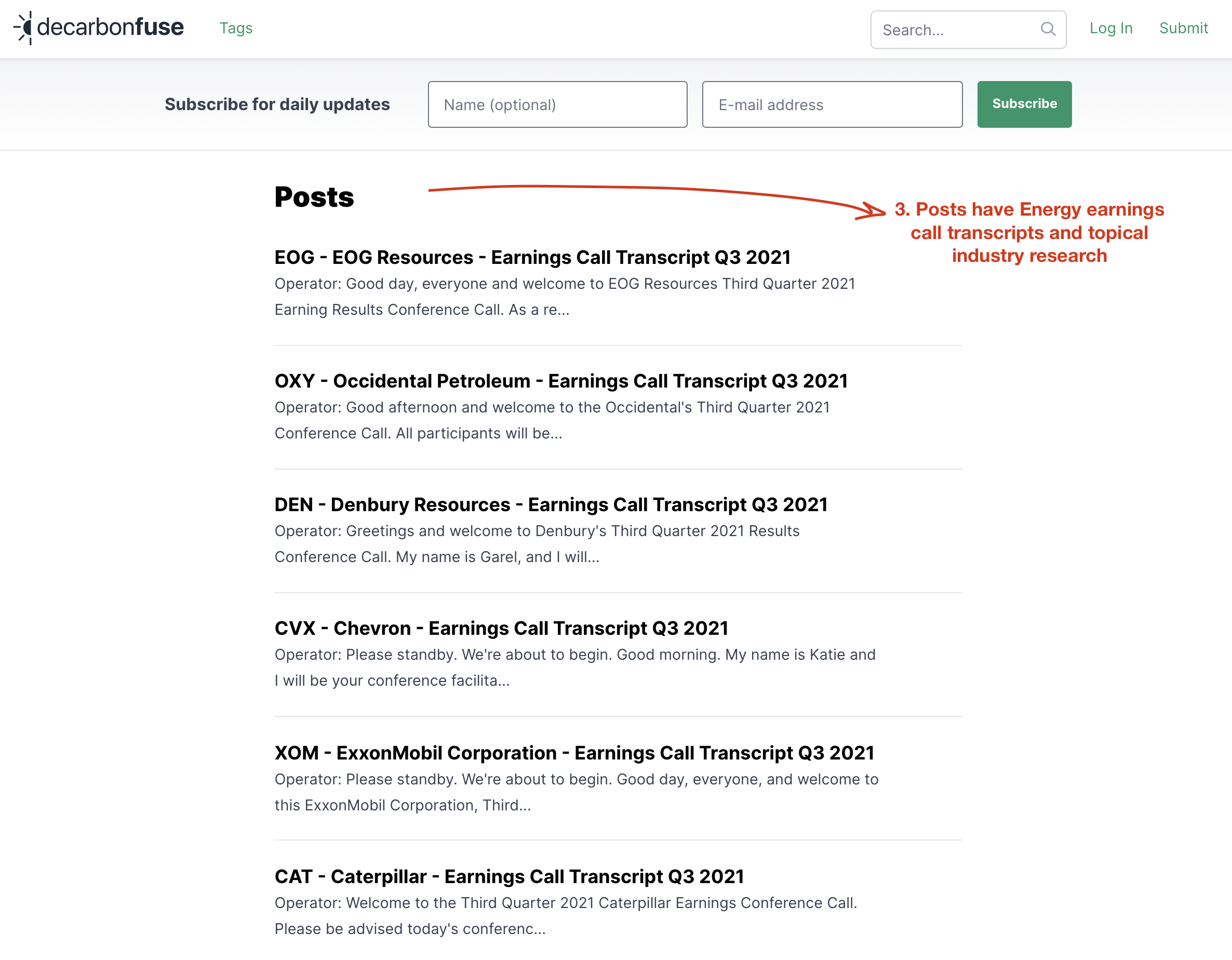 Inside this Issue
💰 New ESG Technology Platform Novata Closes $21 Million Series A Funding Round
💸 Investing API Atomic Raises $25 Million
🌎 EIP Closes over $1 Billion in Latest Flagship Fund to Accelerate the Global Push Toward Net Zero
♻️ Baker Hughes takes 20% stake in Ekona Power
Articles in this issue