Industry Analysts Look to 2022
Inside this issue
What are the industry analysts saying in January?
This month is an excellent time of year to look back at the previous year and look forward at the upcoming twelve months. The market intelligence firms are covering new projects, summarizing 2021, and preparing outlooks for 2022.
Clean energy investments are in upswing again in 2022 as consumers, corporates, and policy makers take steps towards low-carbon energy sources. At the same time, under investment in O&G coupled with demand strength for crude oil could lead to oil prices in the $90-100/bbl range.
S&P Finds OPEC+ Falls Short of Quotas
S&P Global Platts covers the entire energy and commodities landscape and surveys OPEC+ countries for oil output. S&P expects another volatile year for global oil markets.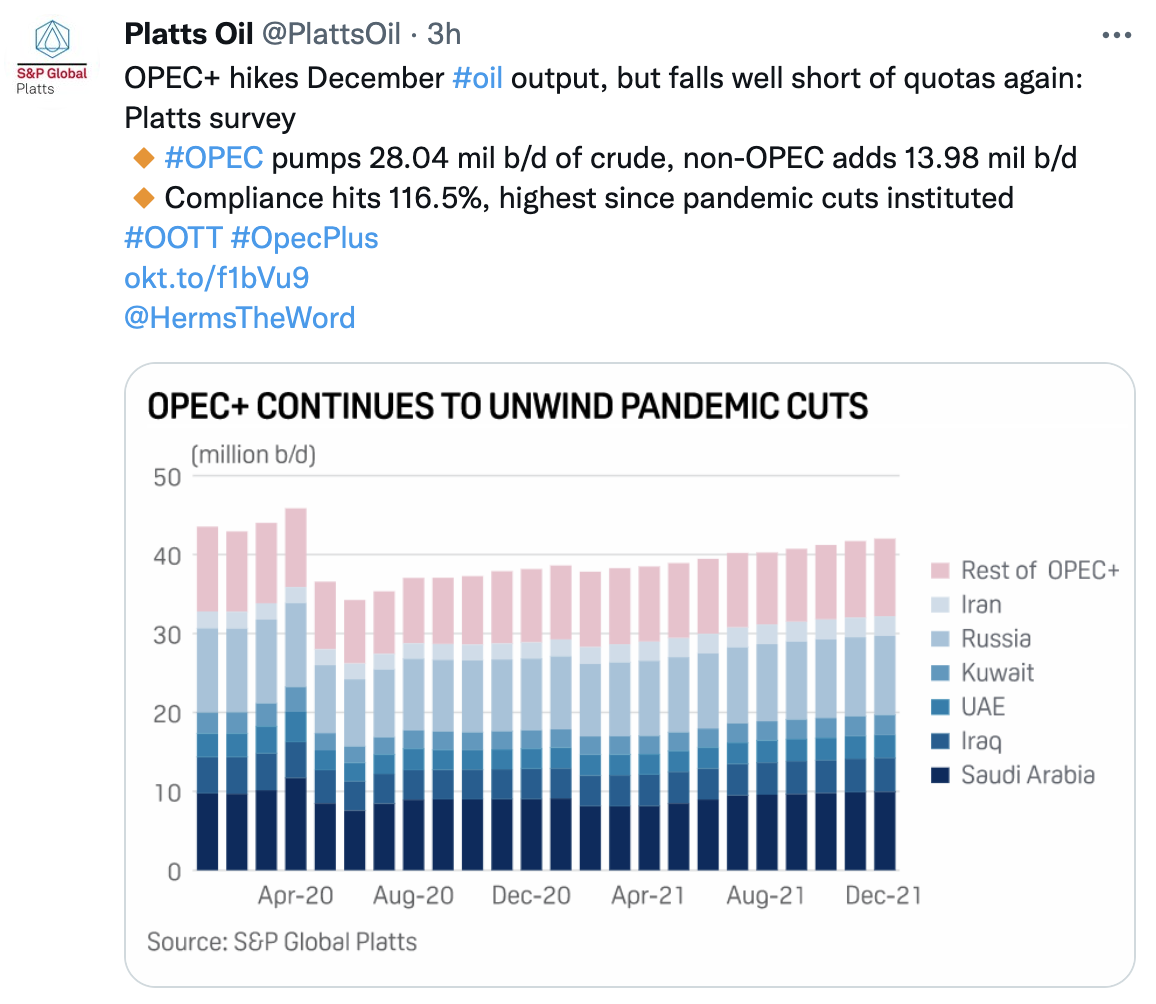 Read more on OPEC at S&P Global Platts.
Rystad Expects ~20% Increase in Renewable Capacity
Rystad Energy is analyzing global energy themes and annual commissioned capacity by renewable energy source. The company anticipates 270 GW of installed capacity in 2022 compared to 227 GW of new capacity in 2021. The growth is primarly due to solar and hydrogen expansion.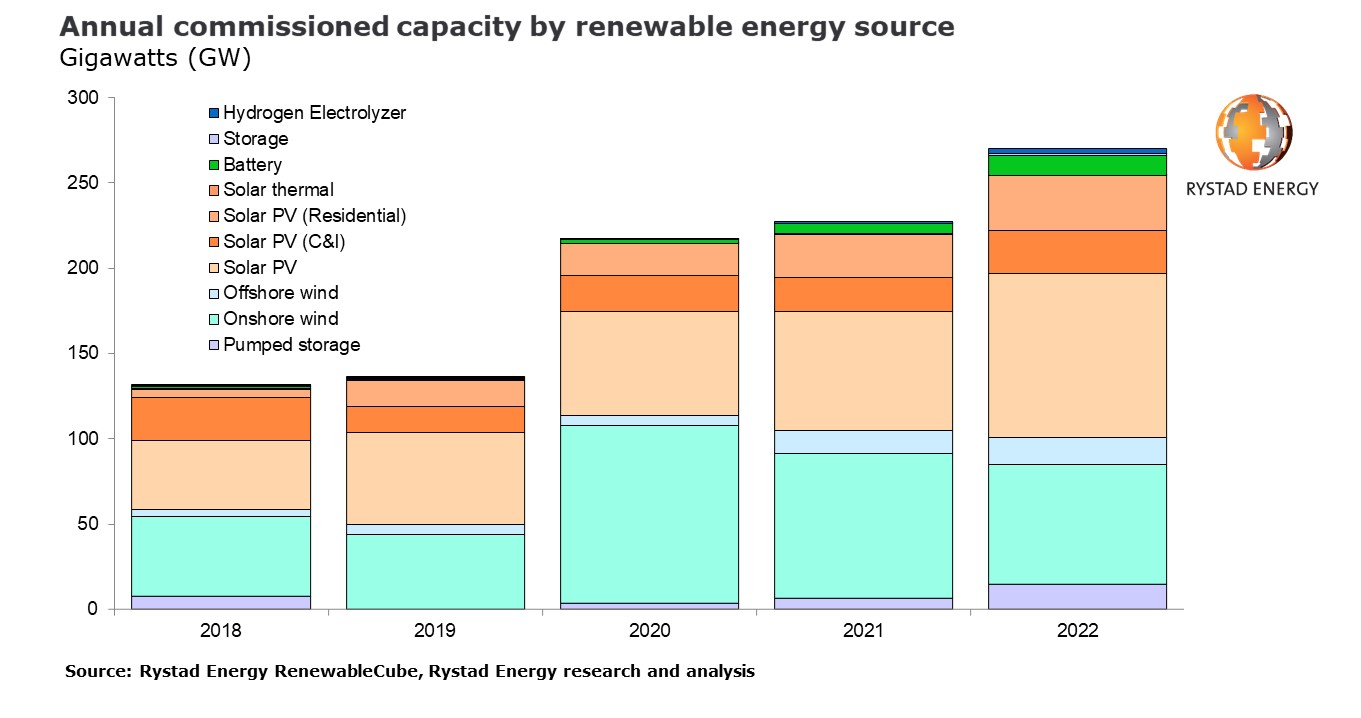 Read more about Rystad's 2022 outlook.
Woodmac Thinks Upstream Deals Hit Multi-Year High
Wood Mackenzie forecasts commodity prices will drive upstream M&A activity in 2022. The research firm expects carbon to be an important factor as companies look to reduce Scope 1 and 2 emissions.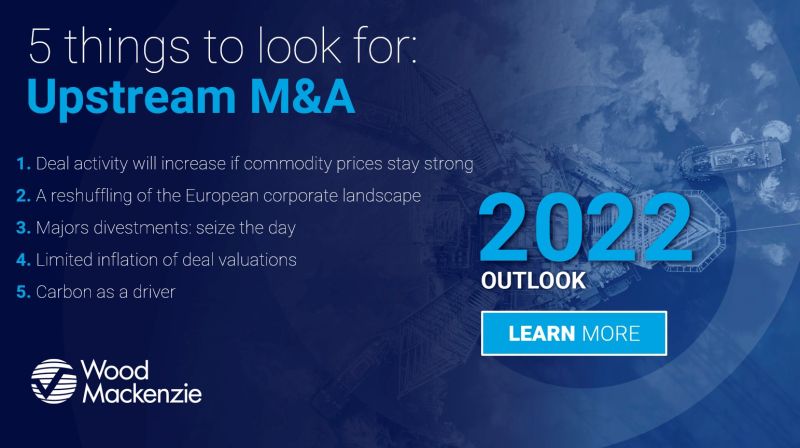 Follow Woodmac on LinkedIn for announcements.
Westwood Shares 7 Energy Transition Themes for 2022
Westwood Global Energy is monitoring the Energy Transition and identifies seven key trends to watch in 2022.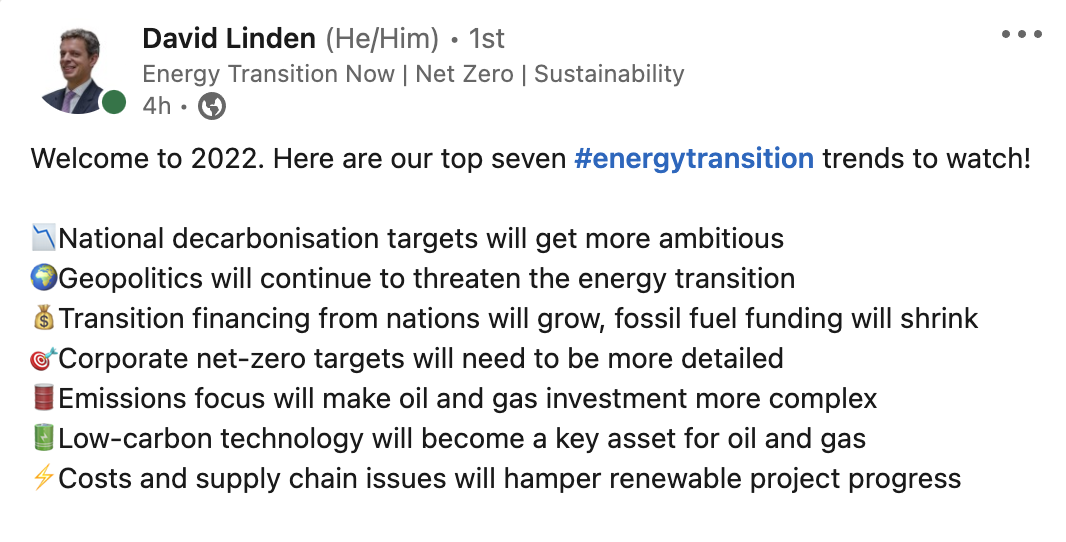 Read about Westwood's seven trends in detail.
IHS Markit Sees Midstream Growth
IHS Markit Energy is tracking hydrogen projects in detail with new announcements almost daily. Anticipate more hydrogen studies along with early project awards throughout 2022.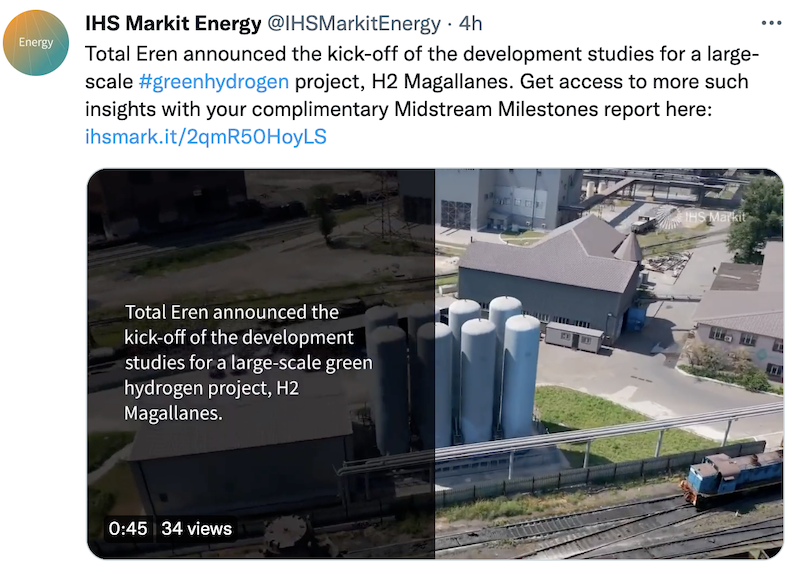 Check out the latest Midstream Milestones report from IHS Markit.
Benchmark Tracks Evolving Battery Supply Chain
Benchmark Minerals is the go-to intelligence firm for lithium, batteries, and pricing along the supply chain. Companies are growing the North American battery supply chain due to volatility in Chinese lithium prices and supply disruptions.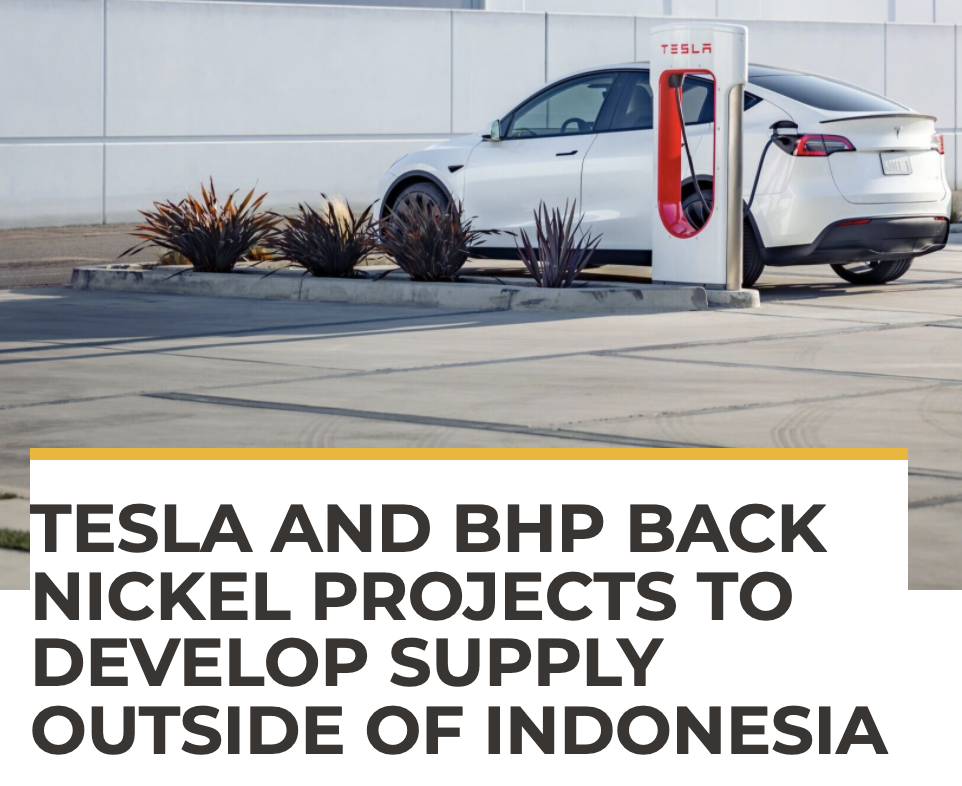 Read more about Benchmark's coverage of the Tesla and BHP project.
Inside this Issue
💰 Hydrostor Secures US$250 Million Investment from Goldman Sachs Asset Management to Accelerate Growth
💸 Supply chain visibility company Project44 raises $240M led by TPG, Thoma Bravo, and Goldman Sachs at a $2.4B valuation
☀️ Lightsource bp to partner with Dourogas on green hydrogen projects in Portugal
❇️ Oklahoma gets hydrogen manufacturing commitment after taskforce study identifies potential
🏭 Shell contracts Thyssenkrupp for 200-MW green hydrogen project in Rotterdam
🏛 Biden administration offers $1 bln loan guarantee for hydrogen project
Articles in this issue