Join Industry Leaders at the 3rd Annual Hydrogen Forum
Inside this issue
Houston Hydrogen Event March 15th
This week in Houston the 3rd Annual Hydrogen Forum is taking place. The event brings together executives and leaders across the hydrogen value chain.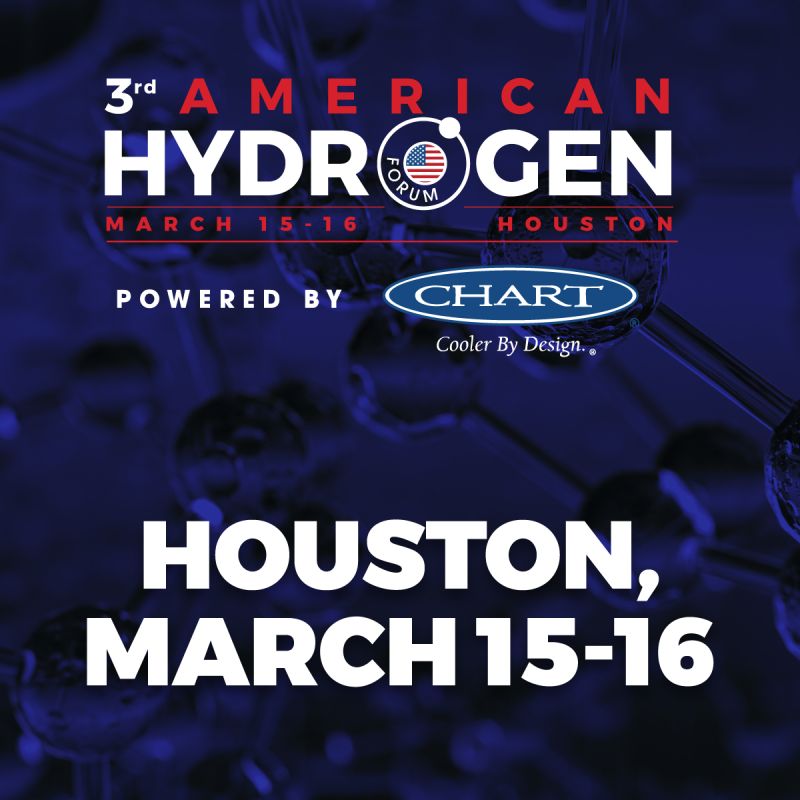 The event speakers include the companies and institutions that are shaping the hydrogen market:
Rakhi Oli, Global Strategy & Partnerships Leader, Flowserve Corporation
Edward Rios, Commercialization Executive, US Department of Energy
Jillian C. Evanko, CEO, Chart Industries
Dr. Sunita Satyapal, Director, Hydrogen and Fuel Cell Technologies Office, US Department of Energy
Glenn Lansford, CEO, IHI Energy Solutions
Daryl Wilson, Executive Director, Hydrogen Council
Register today and join over 500 hydrogen leaders and executives at the event this week.
Inside this Issue
🎙 3rd American Hydrogen Forum Showcases Hydrogen Market Potential
💚 Universal Hydrogen Announces Collaboration in Japan to Study Green Hydrogen Supply and Logistics Solutions for Japanese Airlines
🌎 EcoVadis Network Impact Report Showcases Progress on Environmental & Social KPIs and Metrics from 40,000 Business Sustainability Ratings
💨 Scout Clean Energy Accepts Final Delivery of GE Turbines for Sweetland Wind Farm
Articles in this issue