Kanin Energy, energyRE, NOV, & Nexus PMG on FUZE Decarbonization Panel
Inside this issue
Join me next week at Digital Wildcatter's FUZE conference in Houston, Texas next week. I'll be moderating two fantastic panels on decarbonization and carbon capture.
Decarbonization: Energy's Low Carb Diet
The companies on the panel are building the future of energy across solar, wind, biomass, heat-to-power, carbon capture, and other unique low-carbon solutions.
These companies know what it takes to plan, build, and operate low-carbon facilities.
Check out the agenda, and I can't wait to see you next week at FUZE: Igniting Energy Tech.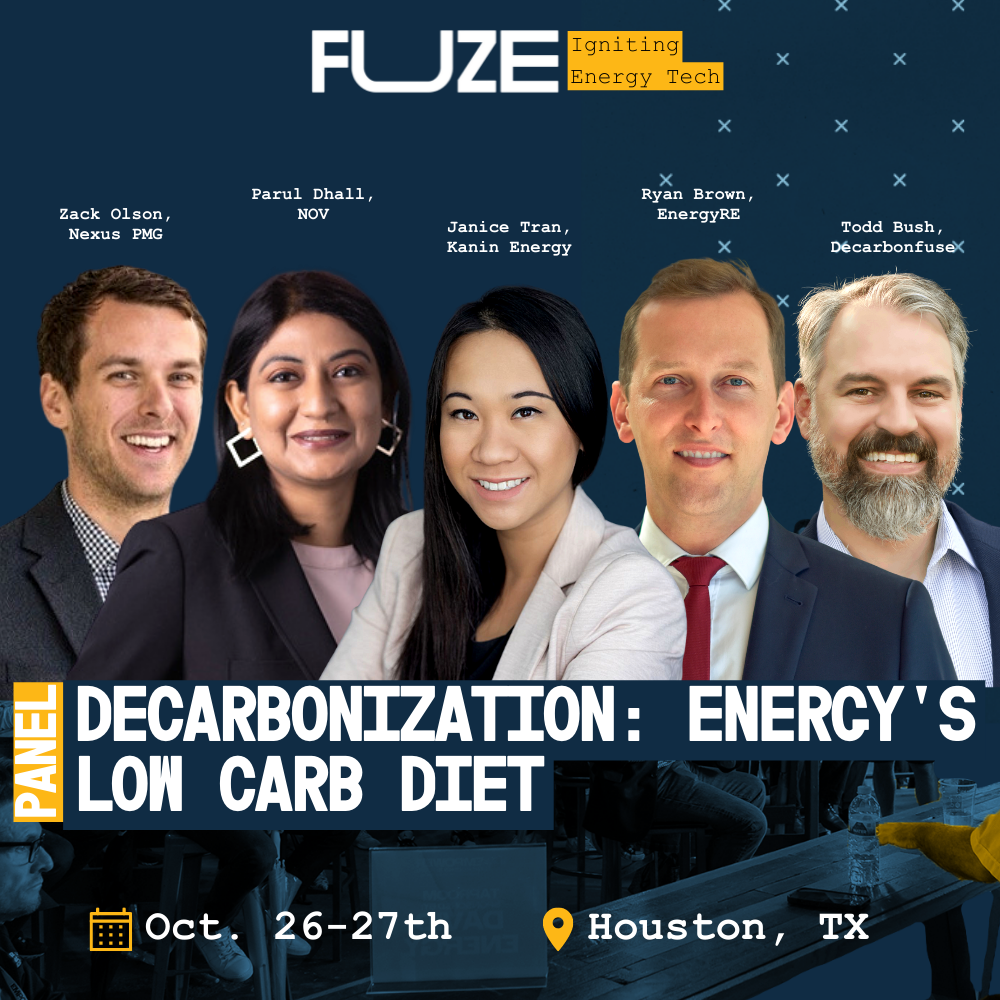 Inside this Issue
🌏 Carbon Capture and Storage Experiencing Record Growth as Countries Strive to Meet Global Climate Goals
🏭 Siemens Energy to supply world's first emissions-reducing gas/electric hybrid drive system for an LNG plant
⚡️ Private Sector Energy Customer Companies Take Measurable Action to Decarbonize Industrial Commodities
🏦 FACT SHEET: Biden-⁠Harris Administration Rallies States, Cities, and Companies to Boost Clean American Manufacturing
🚜 John Deere Receives SBTi Validation of Greenhouse Gas Emission Reduction Targets
♻️ FuelPositive Presents its Green Ammonia Technology to Canada UK Energy Summit in London UK
Articles in this issue