Louisiana One Step Closer to Gaining Primacy for Class VI Wells
Inside this issue
Introducing the weekly Decarbon Debrief
This week you will be invited to join our Substack publication, the Decarbon Debrief. It's a weekly read on the innovation, deals, and policy shaping the global energy transition.
Yesterday's issue covers Louisiana's bid for primacy, top decarbonization stories from last week, Oxy's Permian DAC 1, and Climeworks coming to North America.
Louisiana would be third state to gain primacy. North Dakota and Wyoming are the other two states that have the primary responsibility for Class VI wells. Arizona, Texas, West Virginia, and Pennsylvania have applied for primacy, too. Read more ....
Class VI Regulatory: Primacy & Well Permits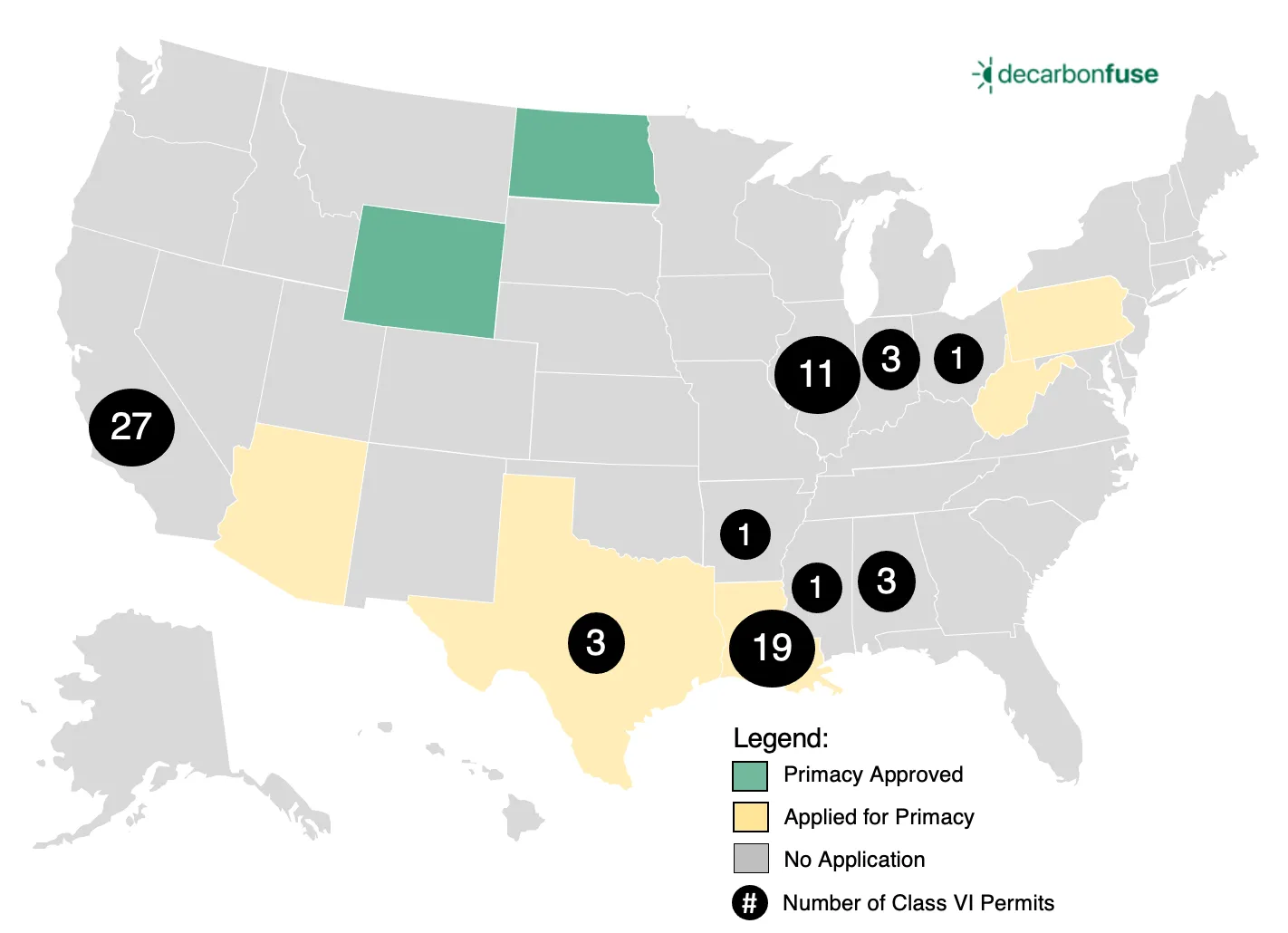 Inside this Issue
🎙 EPA Opens Public Comment on Proposal Granting Louisiana Primacy for Carbon Sequestration and Protection of Drinking Water Sources
💰 Enbridge to Acquire Aitken Creek Natural Gas Storage from FortisBC Holdings Inc. for $400 million
👍 Air Products' LNG Technology and Equipment Selected for Sempra Infrastructure's Port Arthur, Texas Phase 1 Project
🎉 Introducing Greenlane: Daimler Truck North America, NextEra Energy Resources and BlackRock Forge Ahead with Public Charging Infrastructure Joint Venture
Articles in this issue