Low-carbon Project Highlights from Exxon + Valero
Inside this issue
ExxonMobil: Low-carbon Project Highlights
In 2021, XOM lowered breakeven to $41/bbl and expects to lower again to an average of $35/bbl for 2022 to 2027.
Exxon is investing more than $1 billion in lower-emission solutions across businesses
Growth potential for chemicals, lower-emission fuels, CCS, and hydrogen
Exxon expects to reach final investment decision (FID) for LaBarge and Porthos CCS projects in 2022. Porthos is the Port of Rotterdam Transport Hub and Offshore Storage project. It is a cooperation of the Port of Rotterdam and multiple companies including Shell, Exxon, Air Liquide, and Air Products.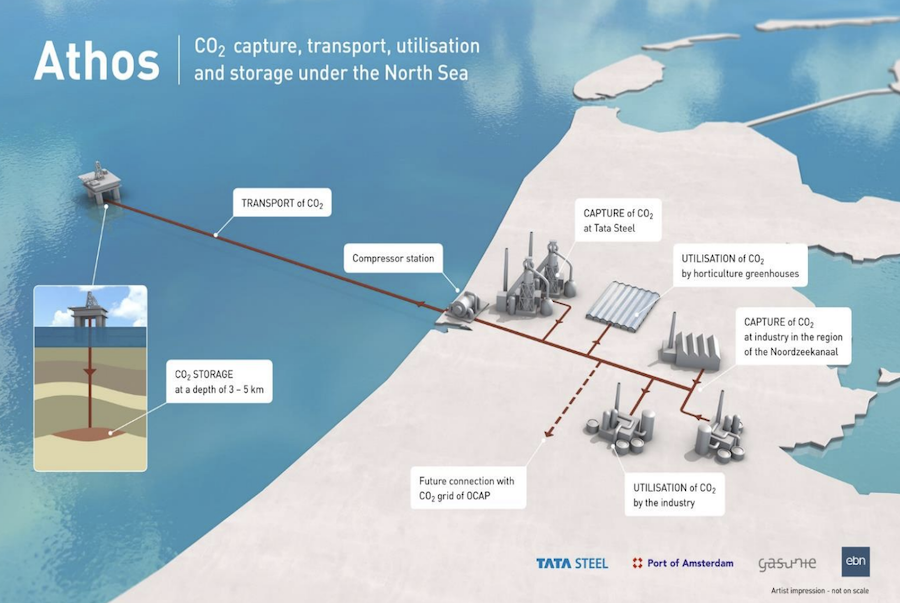 Source: Port of Rotterdam
The project will have open access CO2 transport and storage infrastructure with 54 km pipeline, 33km onshore and 21km offshore. The project is expected to capture 2-4 million tons per year with a design capacity of 10 million tons per year. As a regional hub, the companies anticipate more CCS potential beyond the Port of Rotterdam.
Exxon is also investing $400 million in the LaBarge CCS facility in Wyoming to expand the facility by 1 million metric tons of CO2. Today, the LaBarge facility captures 6-7 million metric tons per year and produces approximately 20% of the global supply of helium.
Valero: Roadmap to Reduce Scope 1 & 2 Emissions
During the latest earnings call, Valero provided updates on the key projects that will reduce Scope 1 & 2 emissions. The company plans to reduce emissions by 63% in 2025 and 100% by 2035. To achieve this, Valero will eliminate emissions, use offsets, produce renewable diesel, and sequester carbon.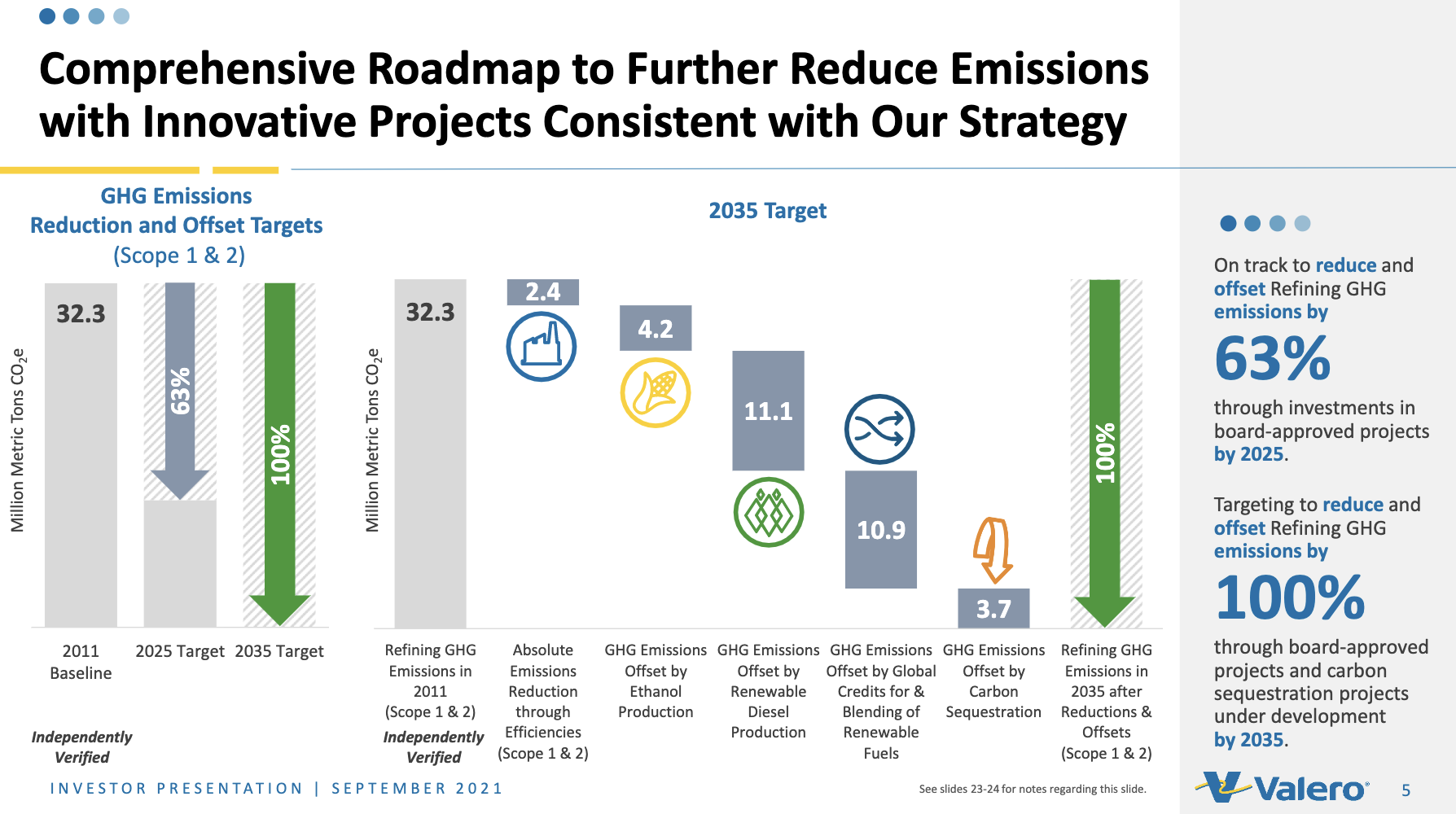 Source: Valero
Valero is partnering with Navigator CO2 and Blackrock to be a key shipper with 8 of their ethanol plants connected to the pipeline. Navigator is leading the construction and you can read an earlier issue about some of the pipeline challenges. However, it's not yet impacting anticipated operational start dates.
BlackRock and Navigator's large-scale carbon sequestration project is also progressing on schedule and is still expected to begin start-up activities in late 2024. Joe Gorder -- Chief Executive Officer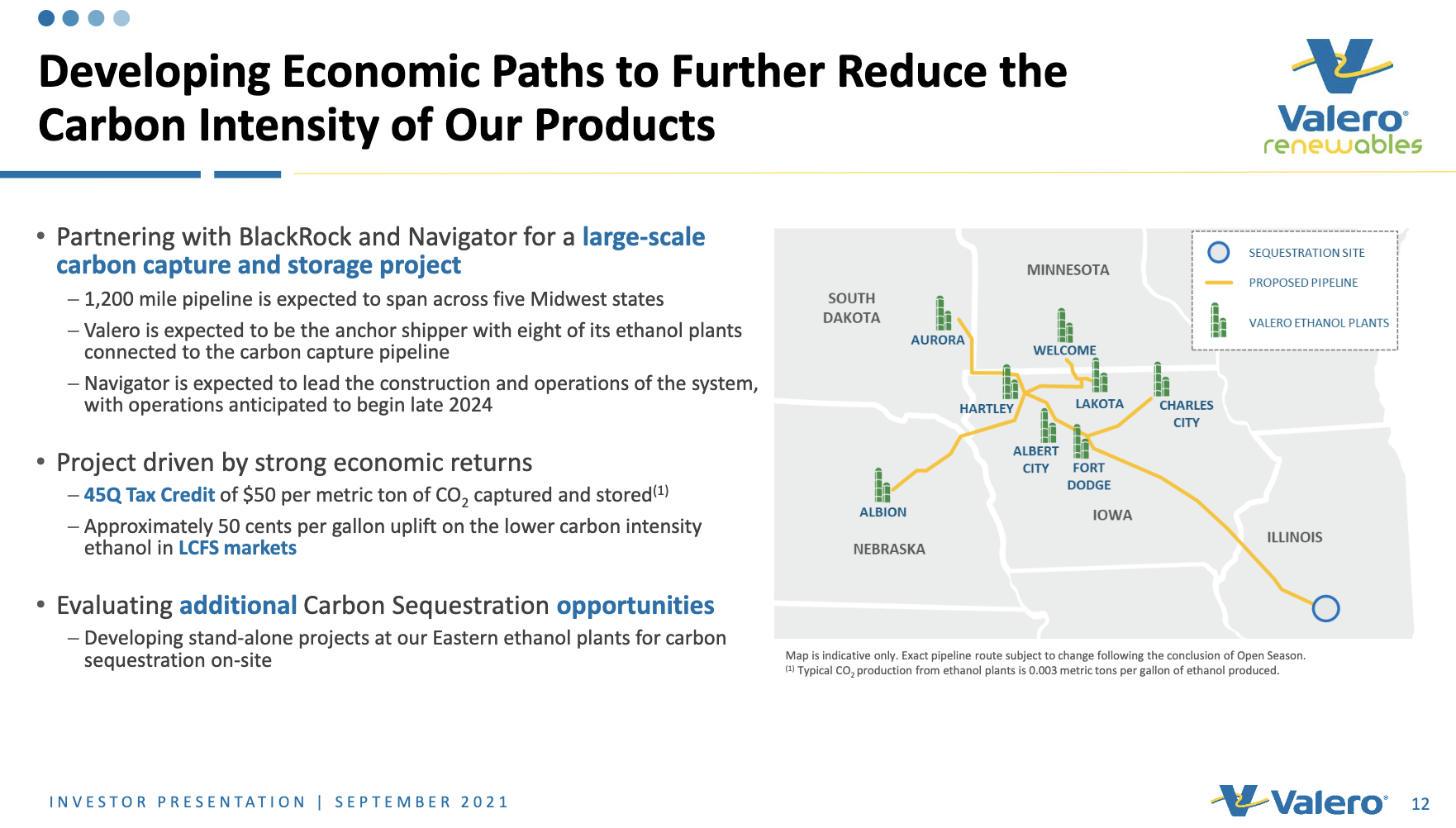 Source: Valero
With an operational start date in late 2024, it is unlikely that Valero is expecting any carbon sequestration in the company's 2025 target. However, with 4.2 million tons of CO2 offset by ethanol production and 3.7 million tons offset by carbon sequestration the Navigator project is critical to the Valero's net-zero story and success.
Inside this Issue
💸 Verdox Captures $80M to Develop Novel Electric Carbon Removal Technology
💰 Zeta Energy Closes $23 Million Series A Funding led by Moore Strategic Ventures for its Advanced Lithium Sulfur Battery Technology
💵 Hydrogen Production Tech Startup Ekona Power Closes $79 million Series A
👩🏼‍🔬 Creating millions of liters of aviation fuel from captured CO2
Articles in this issue