💰 More Low-carbon Investment with Higher Oil Prices?
Inside this issue
This week the EIA released their Short-term Energy Outlook (STEO) with detail forecasts for supply, demand, and commodity pricing. Based on the EIA forecast, 2022 world production will outpace world consumption of liquid fuels for the first time in two years.
EIA Expects Declining Commodity Prices
EIA is anticipating WTI to average of $79/bbl in 2022 and declining to $64/bbl in 2023. EIA expect global inventories to rise and slower growth in oil consumption.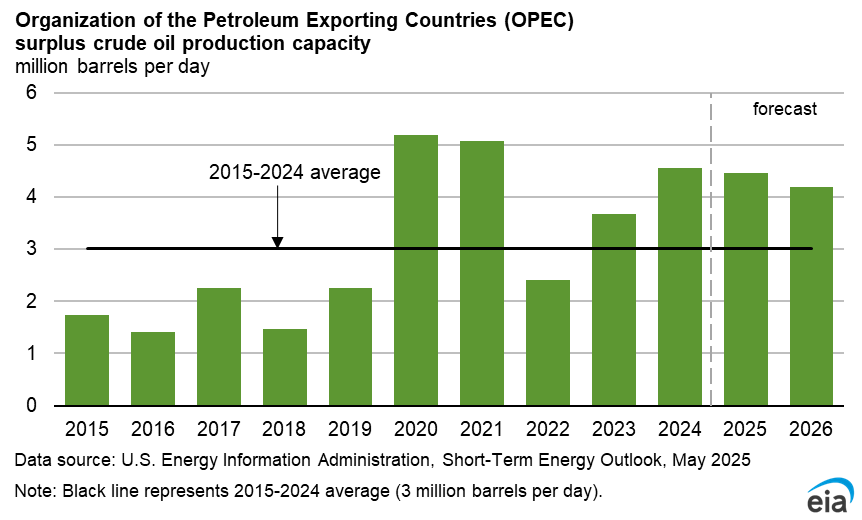 EIA comment on notable changes:
We forecast the Brent crude oil spot price will average $83/b in 2022, which is $8/b more than we forecast in the January STEO. The higher price forecast partly reflects a reduction in our forecast of OECD inventories in 1H22. Although we continue to expect crude oil prices to decline beginning in March, crude oil price increases over the past month mean that declines will begin from a higher price level, which also contributes to higher crude oil price levels in our forecast throughout 2022.
Source: EIA
A Different View from Goldman Sachs
Goldman Sachs research paints a much different picture of the macroeconomic trends. Goldman forecasts WTI at an average of $93/bbl in 2022 and rising to $101/bbl in 2023 largely due to rising prosperity and increased oil consumption.
Higher commodity prices will have a direct impact on free cash flow for oil & gas companies. Many of the large oil & gas firms have announced low-carbon plans and are now making significant investments.
After shareholder distributions, will significant cash flow go to meeting the company's net-zero goals? Time will tell, but 2022 capex guidance gives us some hints on what to expect.
2022 Capex Guidance:
BP is expecting capital expenditures to range from $14 to $16 billion over the next several years. About half will go to oil & gas with the other half spread across convenience, mobility, and renewable strategies
Chevron anticipates capital spend in the $15 to $17 billion range yet did not provide details about the amount of capital dedicated to Chevron New Energies to achieve the firm's net-zero aspirations
ExxonMobil capex expected to be in $21 to $24 billion with "more than $1 billion in lower emission investments" and progressing 10 CCUS projects globally
Shell capex is near the $23 to $27 billion with 80% going to core assets leaving $4 to $5 billion for acquisitions and new assets
Major energy companies will be held accountable to their net-zero ambitions by investors, shareholders, employees, and communities where they operate. Allocating capital, lowering operations emissions, and dedicating the organization to low-carbon solutions are critical steps to demonstrate decarbonization actions and results.
Inside this Issue
👩‍🌾 U.S. Gain Enters First of its Kind Partnership to Supply RNG into Hydrogen Production
⛏ The Hard Math of Minerals
🪨 Eni signs deals with 19 companies for carbon storage in UK project
🤝 Denbury Enters Into CO2 Sequestration Agreement With Natural Resource Partners L.P.
Articles in this issue