Navigator CO2 Expands Project in Illinois
Inside this issue
Q4 earnings season is here.
Companies will report Q4'22 results with guidance for the upcoming year. Both Industrial and Energy sectors are cautiously optimistic going into 2023.
Many of the energy and industrial firms have aggressive sustainability targets, and in order to meet these goals by 2030, companies must turn from announcements to executing projects. Industrial decarbonization projects are taking off in 2023.
Companies to Watch
Industrial and energy companies will share more details this week about results and decarbonization projects. The supply chain for these decarbonization projects are improving with fewer constraints on chemicals and equipment.
Baker Hughes: gas compression revenue, ccus projects, hydrogen goals
US Steel: sustainable steel, R&D growth, emissions reduction progress
Atlas Copco: CO2 compression guidance, hydrogen projects
CSX: rail fuel, steel & material transport
Tesla: EV adoption, charging station deployment
NextEra Energy: wind power, Florida growth, low-carbon utility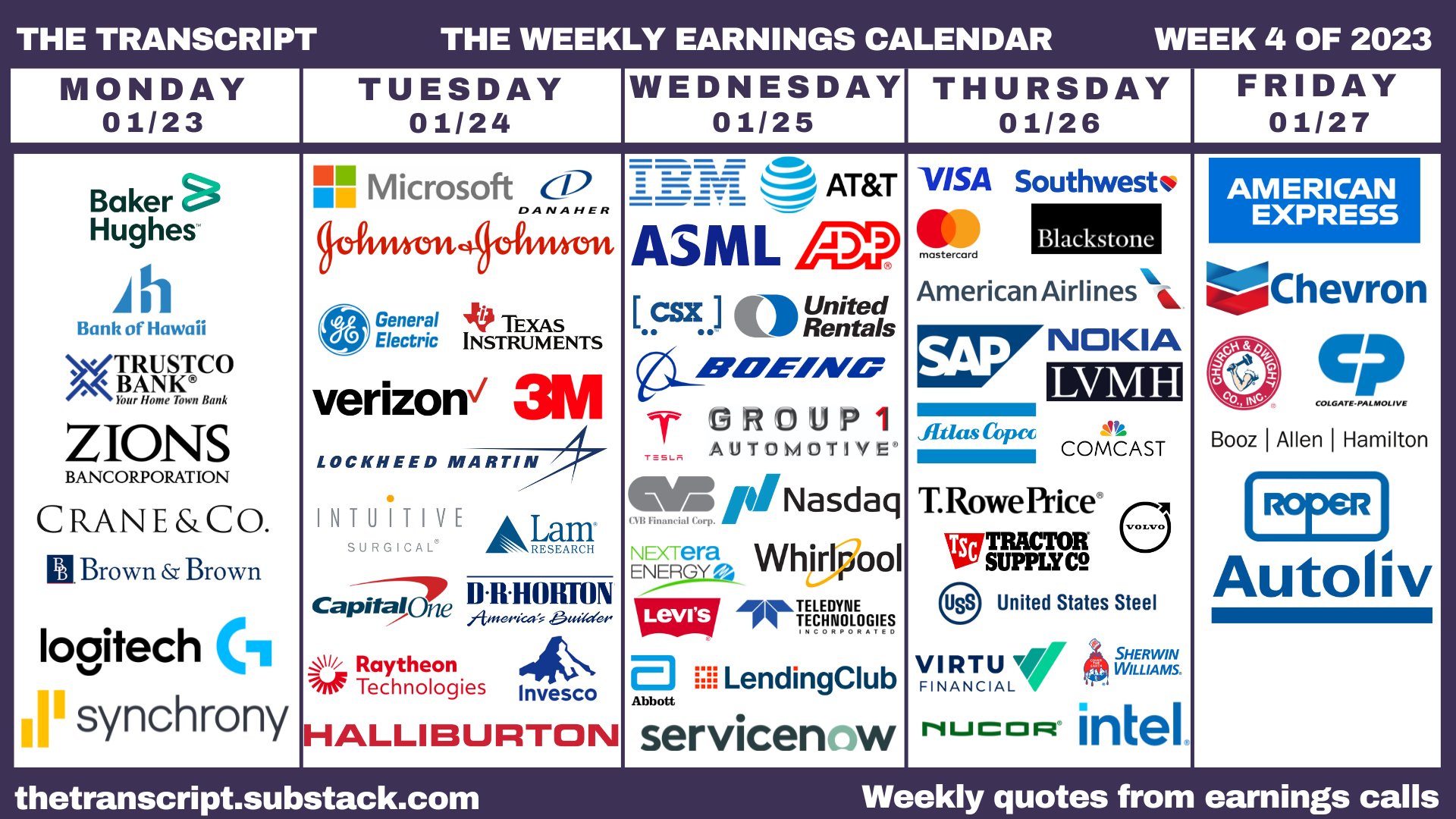 Source: The Transcript
Policy Tailwinds for Decarbonization
With policy tailwinds in the US and Canada, more industrial and energy companies will announce projects and partnerships to decarbonize operations. Scope 1 emission reduction and avoidance will result in more carbon capture, hydrogen, and electrification efforts while Scope 2 will emphasize lower-carbon electricity providers.
Curious how carbon capture will fit into 2023 plans?
Register here for our Carbon Capture Outlook for 2023. As a newsletter subscriber, you will get early access to data and the resources.
Inside this Issue
☁️ Navigator CO2 Project Expansion Leads to Revised Permit in Illinois
📈 ICE Launches Carbon-Neutral U.S. Electricity Futures Index
🚧 Metal One Partners with Clean Energy Systems to Develop Green Steel and Decarbonize the Global Steel Industry
🔌 Rivian and Clearloop Host 'First Charge' Event to Celebrate New EV Charging Site Powered by 100 Percent Carbon-Free Renewable Energy in Tennessee
🎯 Cumulus Data Completes Key Milestones in Construction of its Flagship Zero-Carbon Susquehanna Data Center Campus
🤖 Converge and DEWALT® Partner to Launch AI-Based Solutions and Sensors To Reduce Carbon Emissions From Concrete
Articles in this issue