NextDecade, Talos Energy, Tallgrass, & IPT on FUZE Carbon Capture Panel
Inside this issue
The Reality of Carbon Capture
Last month I was at an energy transition conference in Houston. Offshore wind, energy storage, grid decarbonization, and hydrogen were all clear themes ruling the energy transition landscape. It was an 'all of the above energy' approach and thought process which is good to see at every event.
But there was little ... hardly any … discussion about carbon capture.
I talked to several people afterwards and there were a range of comments:
"Oooooh, carbon capture that is interesting and seems even magical"
"I don't buy into carbon capture, it's greenwashing for oil companies"
"Really cool capture technology but the economics don't make sense"
"Didn't we try that already and several projects already failed"
My personal favorite is "didn't we try that already." There is rarely an overnight success. Innovation is difficult, challenging, and filled with ups and downs.
Carbon capture is not new technology, but it does require new business models, new ways of thinking, new collaborations, and new community engagement in order to scale carbon capture projects.
We have to get to Gigaton scale for Carbon Capture to reach our net-zero goals.
Join me at Digital Wildcatter's FUZE event this week to learn how people are overcoming the obstacles, building projects, and scaling carbon capture.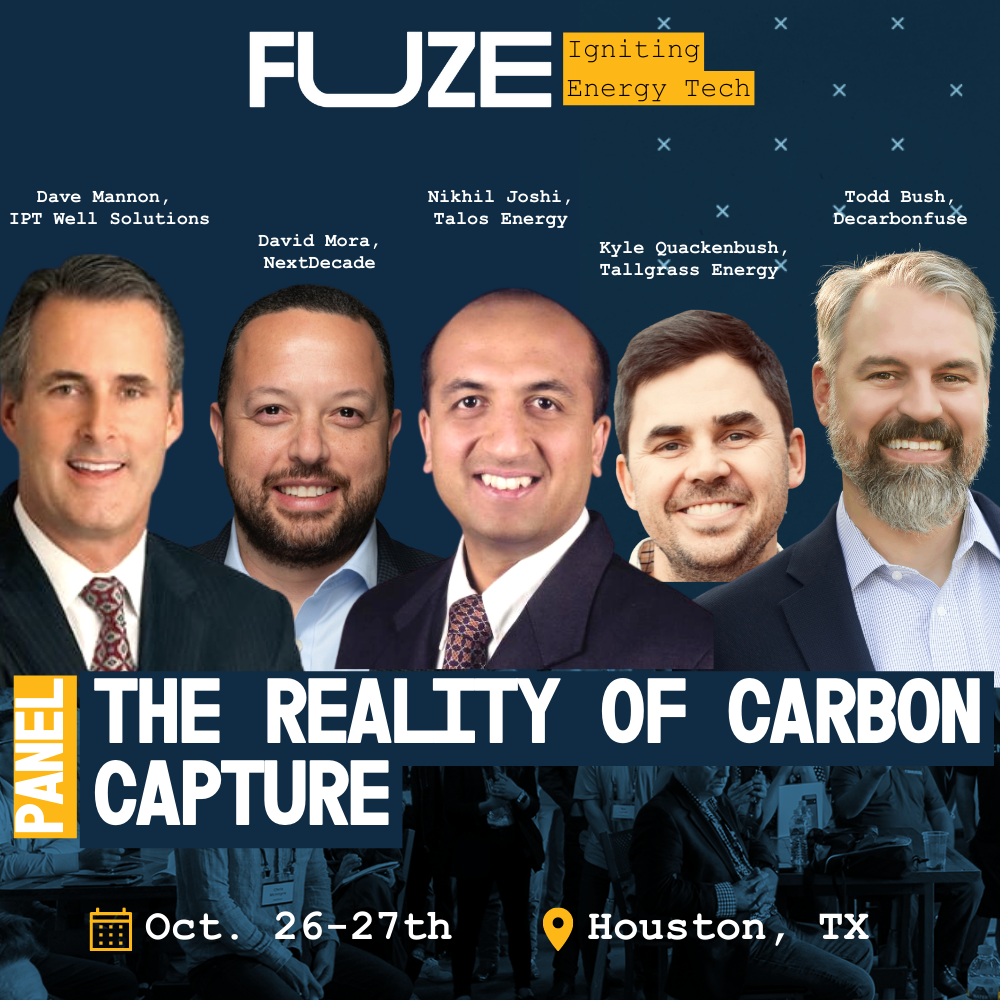 P.S. I need some marketing help. Forward this job post to the best freelance marketers you know!
Inside this Issue
🚀 Power and Renewables Veterans Form Nightpeak Energy and Partner with Energy Spectrum Capital to Develop Critical Energy Infrastructure
☀️ Heliogen Selected for U.S. Department of Energy Award to Demonstrate First-of-its-Kind Design for Decarbonizing Cement Manufacturing
💰 Climate grant winners can now get their funds in a month with Enduring Planet
🎯 Bloomberg Increases Carbon Emissions Data to Cover 100,000 Companies
👩‍🌾 Nori Partners With Bayer's ForGround Platform to Scale Its Carbon Marketplace Through Verified Carbon Removals
🚚 Clean Hydrogen Developer Bakken Energy Announces Alliance With Cummins and Schneider Working Together on the Design of the Heartland Hydrogen Hub to Serve the Needs of Long-Haul Trucking
Articles in this issue