Oxy Low Carbon Inks CCS Deal
Inside this issue
Oxy's strategic investment approach is unfolding rapidly with investments and deals across the carbon value chain.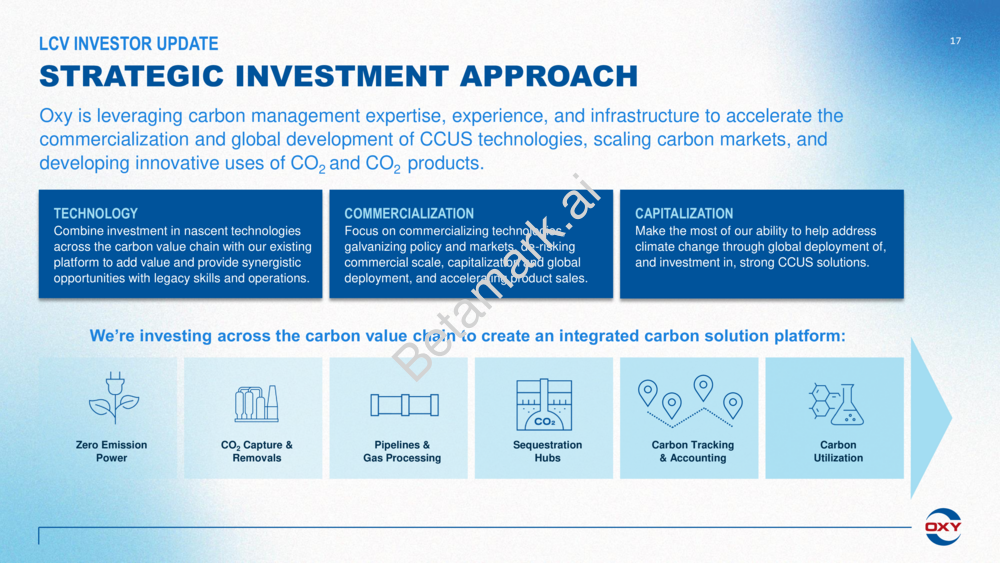 Source: Oxy Investor Presentation
Anecdotes from industry contacts:
Oxy plans on powering all Permian pump jacks and injectors with solar and renewable energy
The company is using direct air capture CO2 to then pump CO2 into the subsurface for enhanced oil recovery
Oxy invested in Cemvita Factory to create bio-ethylene and evaluate other opportunities for synthetic biology in sustainable pathways
Oxy invested in Xpansive to build out ESG data and tools using blockchain technology for digital feedstock
Invested in world's first zero-emission natural gas power plant through NetPower
Numerous partnerships under development to capture carbon at cement plants, similar to Total & Oxy partnership in Colorado
Commodity prices are helping Oxy to position itself as a low-carbon leader while extracting oil & gas. The company's free cash flow in 2021 is great than the previous three years combined. The influx of cash will allow Oxy to continue paying down debt and investing in strategic energy projects.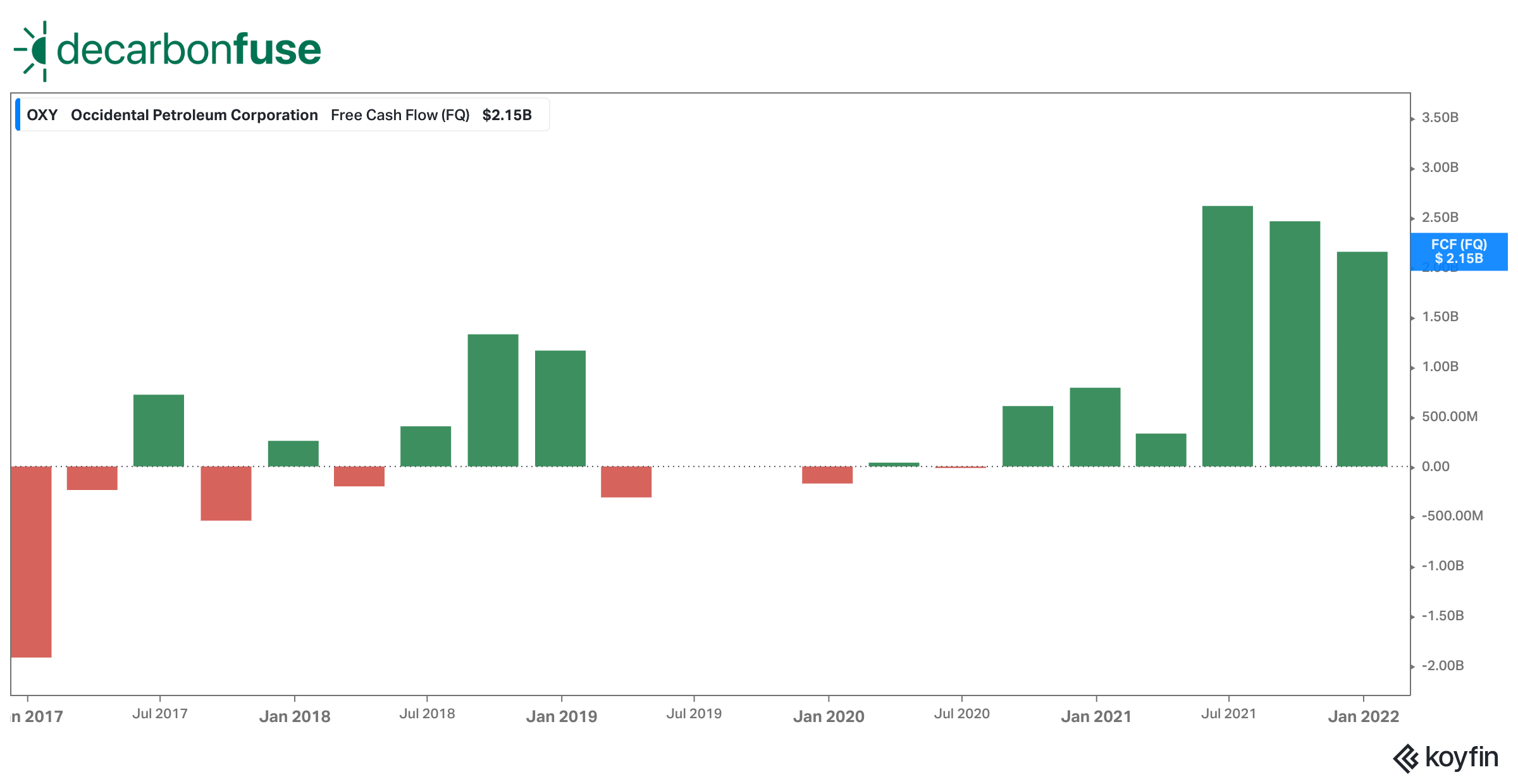 Inside this Issue
🤝 Enterprise and Oxy Low Carbon Ventures Sign Letter of Intent for Gulf Coast CO2 Transportation and Sequestration Project
💥 BitNile's Subsidiary, TurnOnGreen, Installs Electric Vehicle Charging Stations at The Hampton Inn
🌎 California Resources Corporation Announces Updated and Expanded ESG Goals
🛍 Neiman Marcus Group and Trane® by Trane Technologies Accelerate Luxury Retailer's Decarbonization Efforts
Articles in this issue