What's coming in Q1?
Inside this issue
You may have noticed a few changes to the emails and website recently. I've added like/dislike to the outgoing emails (thank you for those that have already rated emails) and started to include company data that is related to the research.
I'm hearing people ask similar questions about the market landscape for energy and climate technology. Where can I find new technology? Who is investing in these technologies? Is it a potential fit with my business? These are broad questions and tough ones to immediately answer or address. To help break down the landscape smaller pieces, I'm releasing more of our market research. I've created a directory of industrial, materials, and energy companies that are at the heart of decarbonization trends. These companies will form a good start to understanding the market dynamics, available capital, and corporate trends that will shape 2022.
Here are the Q1 plans for Decarbonfuse.com:
Release company data and section of the website
Allow company owners to update the mission, values, and other data associated to the company. First public companies, next financial firms, then startups
Allow people to follow companies and receive notifications to tailor their content
Hire data analyst, marketing, and editorial assistant
Finalize 5 media and corporate partnerships
There is a lot here for the first three months of the year. If you have thoughts on any of these 5 points, please let me know.
Energy & Industrial Company Data
There are about 350+ public companies in energy, materials, and industrials to start. This will grow rapidly as we begin introducing more private companies, financial firms, and startups.
To give you an idea, there are about 175 financial firms spanning energy tech, climate tech, and infrastructure financing. Additionally, I'm anticipating about 250 startups that cover hardware, software, equipment, and services for the energy supply chain.
If you want your company to be listed in Q1, reach out to me directly. I can make sure that is completed.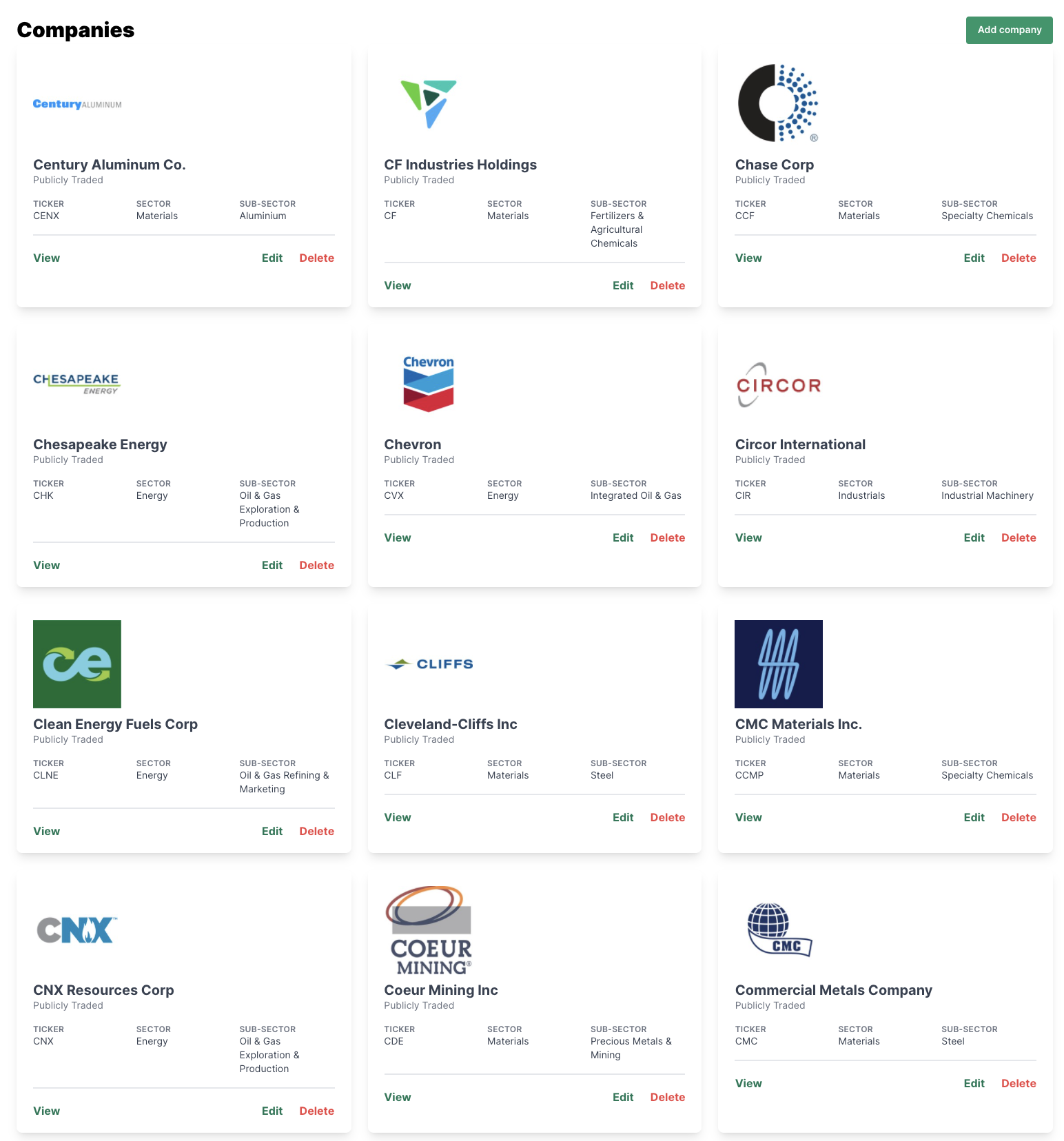 Updating Company Information
For public and private companies, you will have the ability to add basic sector and industry information along with mission, values, and life at the company details.
Let me know what I'm missing or what else you would like to see.
Below is the screen shot of the edit company page.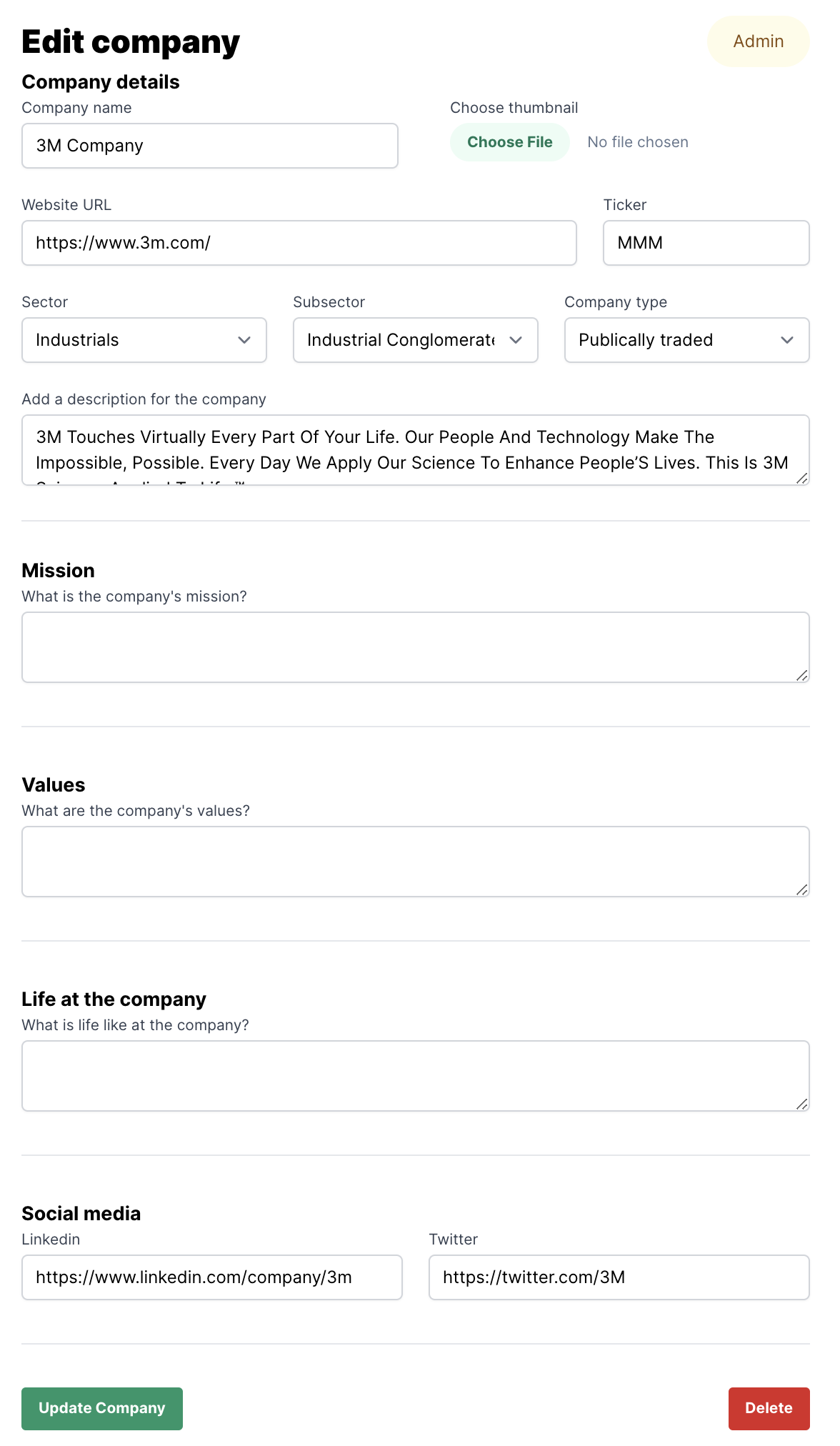 As always, I appreciate your support and welcome your suggestions and thoughts.
Thank you,
Todd
Inside this Issue
🏅 Tech Startups Race to Rate Carbon Offsets
👩‍🌾 Prepare your data now for opportunities with carbon programs
🛰 Satellogic Begins Trading on the Nasdaq After SPAC Merger Closes
❇️ The Exchange: Hydrogen wave
Articles in this issue