7 Hydrogen Supply Chain Companies to Watch in 2022
Inside this issue
The hydrogen economy is evolving quickly as companies announce, plan, and commission hydrogen projects across the globe. New hydrogen infrastructure projects are required to establish a long-term role for hydrogen in the clean energy landscape. Here are 7 companies providing the people, capital, and expertise in the hydrogen supply chain.
Chart Industries: Solutions for Every Phase
Chart Industries is a collection of businesses providing cryogenic tank solutions, heat transfer, and engineered solutions for the global energy and industrial gas markets. Chart is expanding their clean energy solutions, particularly in the hydrogen market.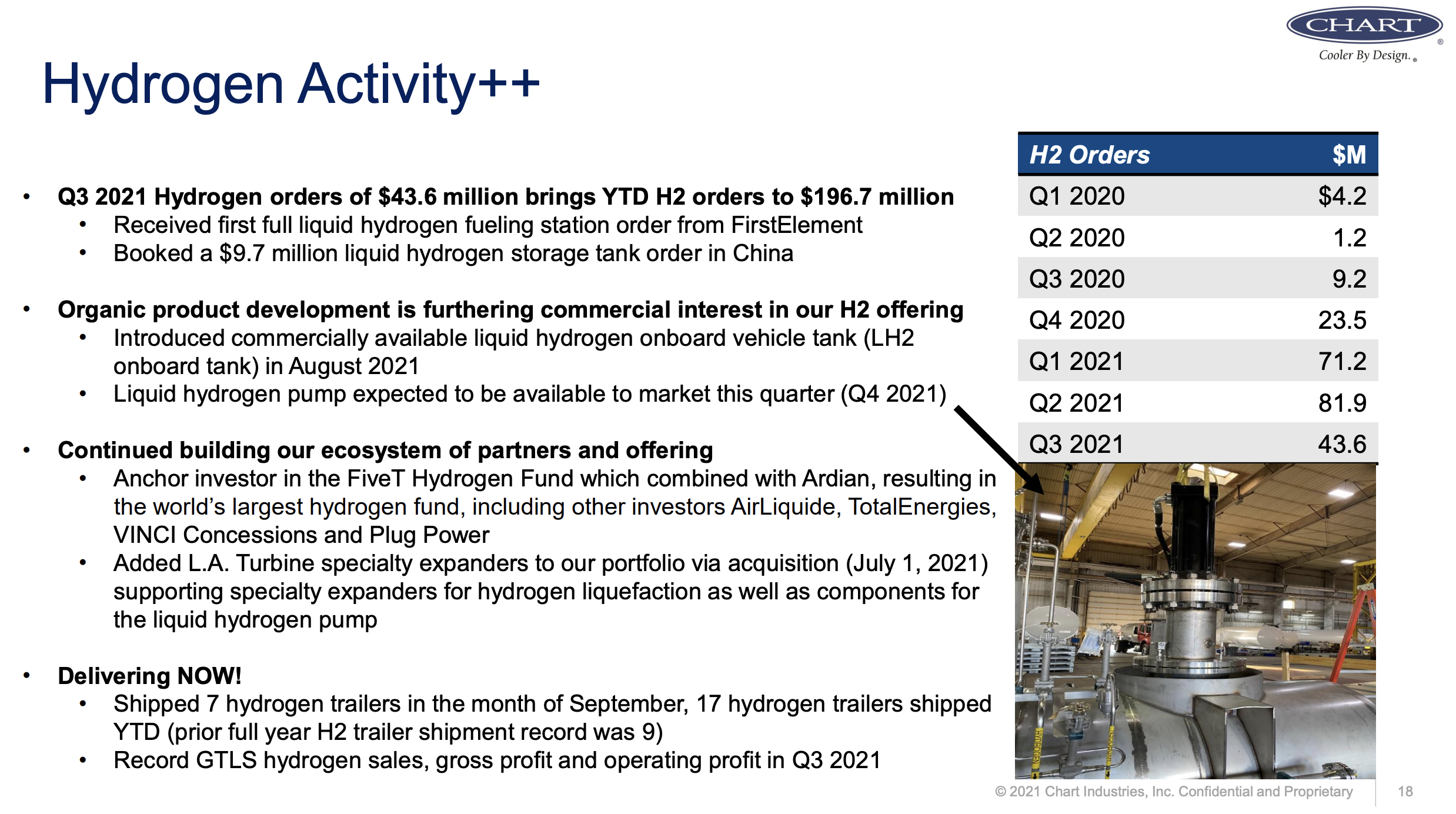 Chart's investment and partnership strategy yielded results with Plug Power master supply agreement, acquisition of SES Innovation, investor in Five T Hydrogen Fund, partnership with ABB, acquisition of L.A. Turbine, and the recent acquisition of Earthly Labs to name a few.
Inside this Issue
⚡️ Burns & McDonnell complete three 20-MWh energy storage systems in West Texas
💸 Why Goldman Sachs thinks advanced compressed air is worthy of US$250m investment
🥇 GATE Energy Awarded Major CCUS Project with E&P Operator
💨 Industry Support for Large-Scale Carbon Capture and Storage Continues to Gain Momentum in Houston
Articles in this issue