Decarbon Daily - Decarbonization Themes Part 2
Inside this issue
This is part 2 of 5 in a series that am publishing on Thursdays for the next several weeks. What and who are the winners in ESG and decarbonization? You can read part 1 here.
Decarbonization Themes, Part 2
There are several emerging themes for decarbonization across industries. Here are the top 5 themes I will be covering in detail.
1. Electrification driving rare earth mineral demand
2. Natural gas becoming energy transition fuel
3. Emission reduction and avoidance comes in all shapes and sizes
4. Investors pushing towards climate + energy technology need scale
5. Global oil demand recovers to pre-pandemic levels in 2022, but slower growth thereafter
Natural Gas Emerges as Energy Transition Fuel of Choice
Natural gas provides a cleaner source of energy at a lower price than the alternatives. Based on EIA data, the US decreased power emissions from 2007 to 2020 largely due to the switch to natural gas from coal. Natural gas supports the growth of renewables by offering existing infrastructure and reliability during peak and off-peak hours for power generation.
Marketed natural gas production in 2021 is expected to return to 2019 annual average levels with continued growth in 2022, according to EIA's Short Term Energy Outlook.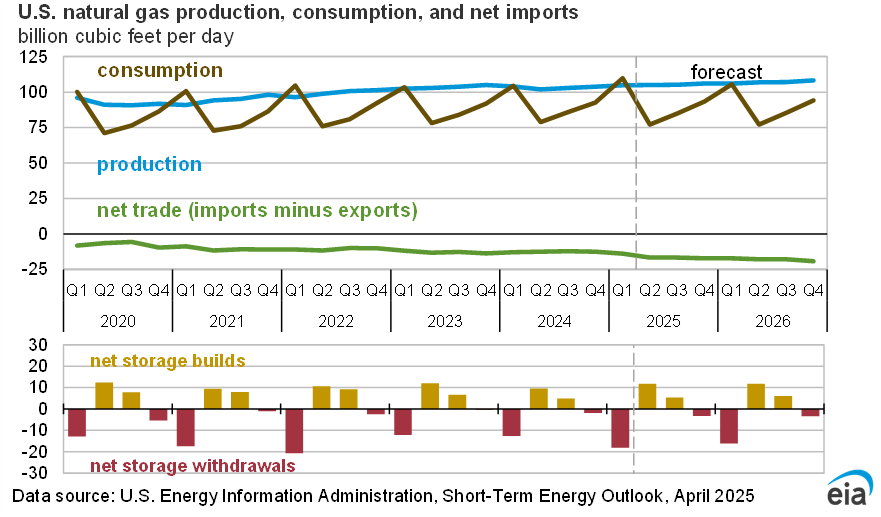 U.S. Electricity Demand
The rise of natural gas sourced electricity generation is evident in the last 5 years. The switch to natural gas is clear along with the divergent trends for coal and renewables percent share.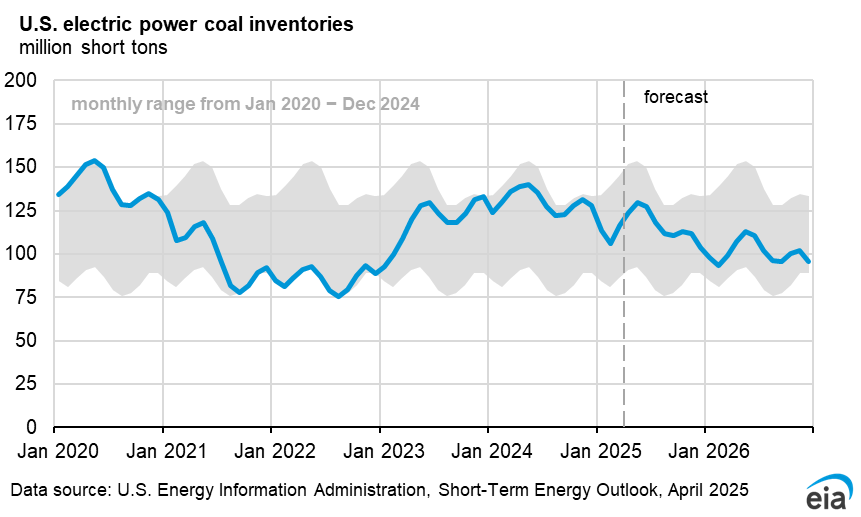 As public utilities strive for sustainability goals, natural gas offers immediate emission reduction opportunities today. Coal may be a lower cost option at points in time in 2021 due to rising prices of natural gas; however, utilities will be held accountable to their sustainability goals and switching back to coal due to prices may be scrutinized by investors. Natural gas is the economical and practical choice for emission reduction and electricity generation.
Reliability is critical, as well. Electricity disruptions have become common across the U.S. and with an increased focus on energy reliability, natural gas electricity generation, especially in the commercial and industrial sectors, will continue to be the fuel of choice.
Global LNG Demand
Asia is the top destination for U.S. LNG with Europe's share close behind. Together, the two regions account for ~80% of the LNG exports.
U.S. LNG exports increased in the first half of this year as international natural gas and LNG spot prices increased in Asia and Europe due to cold weather. Rising global LNG demand once COVID-19 restrictions began to ease, as well as continuous unplanned outages at LNG export facilities in several countries (including Australia, Malaysia, Nigeria, Algeria, Norway, and Trinidad and Tobago), also contributed to increased U.S. LNG exports. (Source: EIA Today in Energy)
Large natural gas producers, like EQT, ExxonMobil, and others, are expecting continued global demand as other countries reduce or replace carbon-intensive sources. The image below shows EQT's perspective on this opportunity.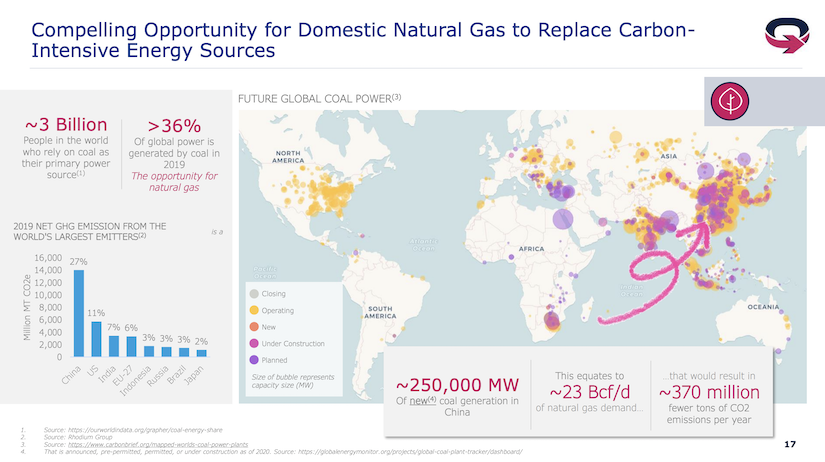 Certified, Clean Natural Gas
Responsibly sourced gas or "RSG" is natural gas normally produced in shale basins with the producer taking steps to reduce methane emissions, flaring and impacts on land, water and people. An independent third-party then certifies the natural gas as responsibly sourced. A growing number of natural gas producers are announcing plans to certify and LNG exporters have an opportunity to adopt RSG as well.
In closing, natural gas is well positioned to reduce emissions across the world in power, transportation, and other industries. Global policies point towards increased decarbonization of all industries. Responsibly sourced gas certification reduces the risks to policy makers and demonstrates the producer's commitment to environment and sustainability goals.
Inside this Issue
📒 EIA's Short Term Energy Outlook, Published Sept 8th
🏅 ExxonMobil Launches Certification Pilot with MiQ for Permian Natural Gas
🏆 Seneca Resources Signs on with Project Canary over Certified Natural Gas
🚢 Chesapeake Acquiring Vine Energy in Bid to Capture RSG-LNG Export Synergy
Articles in this issue